Finance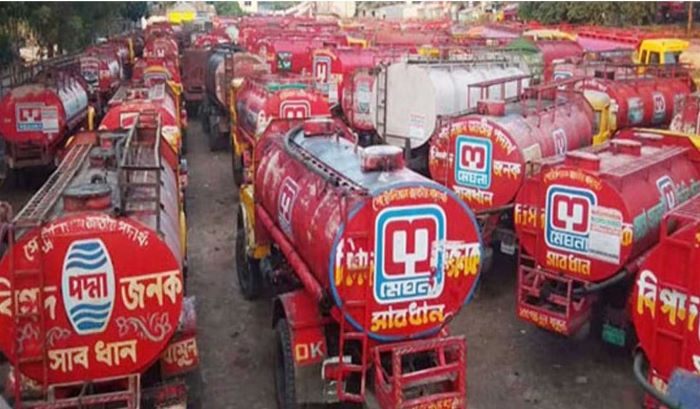 File Picture
Indefinite strike of fuel traders begins
Dhaka, 3 September 2023 : Fuel oil traders are on strike for an indefinite period by stopping the extraction and transportation of oil from depots for three-point demand including increase in commission on sales.
The strike started on Sunday September 3 from 8 am. As a result, extraction and supply of oil from Padma, Meghna and Yamuna oil depots in Khulna has been stopped.
Bangladesh Tanker Owners Association, Bangladesh Fuel Distributors Association, Khulna Divisional Tanker Workers Union and Padma, Meghna and Yamuna Tanker Workers Welfare Association are observing the strike. The three-point demand of the fuel oil traders is to make the economic life of tankers transporting fuel oil 50 years, to make the conventional commission on the sale of fuel oil at least 7.5 percent, to publish a clear gazette as promised by the fuel oil traders under the Commission Agent Act.
Treasurer of Khulna District Branch of Petrol Pump Owners Association. Murad said, we have a long-standing three-point demand, including an increase in commission on the sale of fuel oil. The claims are very reasonable. As the government did not fulfill the demand within the deadline set till August 31, oil extraction and transportation from the depot has been stopped indefinitely since 8 am on Sunday. Our program will continue until the demand is met.
Abdul Gaffar Biswas, Khulna divisional president of the Fuel Oil Distributors Association, said that the oil traders have been protesting for a long time for the three-point demand. The concerned have held several meetings with the traders. Every time took time but the demand was not implemented. As a result, the oil extraction and transportation shutdown program has to be carried out. The program will continue till the demand is met.