Finance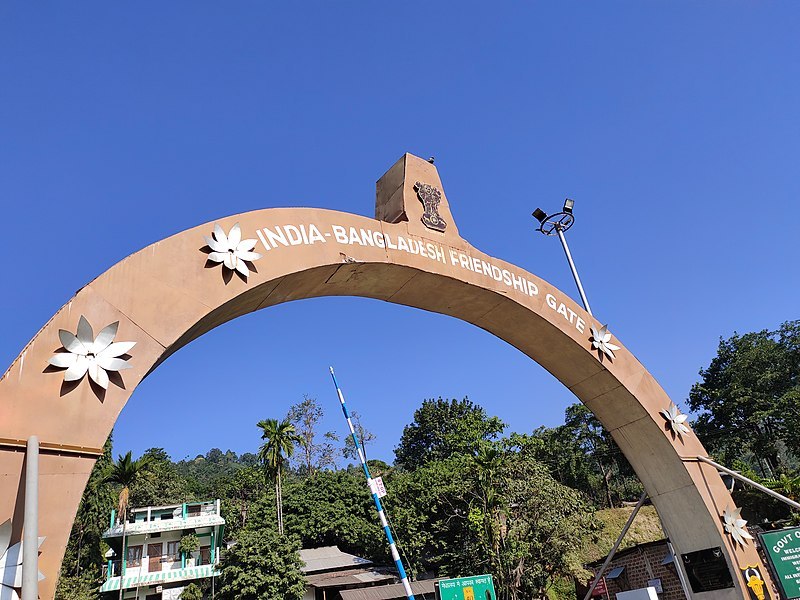 Wikimedia Commons
India-Bangladesh border closed: Business facing trouble
Dhaka, May 23, 2021: Due to the deteriorating Corona situation in India, the deadline for land border closure with the country has been extended for another eight days.
It will be effective till May 31.
Meanwhile, corona infections and deaths have increased in 24 parganas of West Bengal, India. The Indian government has announced a lockdown from May 15 to May 30 to control the situation.
As a result, passenger movement is closed along the border. In the interest of trade, import-export between the two countries is going on through Benapole-Petrapole land port. Even then the number of imports and exports is declining. This has adversely affected the import and export between the two countries through Benapole and Petrapole ports.
Emdadul Haque, general secretary and president of the Benapole Clearing and Forwarding Association (C&F), said traders had to travel between India and Bangladesh for import-export trade. But there are travel bans because of the corona. As a result, trade is declining due to various obstacles including communication system. During normal times, 400 and a half trucks of various goods were imported from India and 150 trucks of goods were exported to India every day. At present the volume of trade has decreased.
Kartik Chandra, secretary of the C&F Staff Welfare Association in the Indian port of Petrapole, said the 15-day lockdown was continuing as the situation in Corona in West Bengal deteriorated further. From educational institutions to train-buses, offices are closed. As a result, import-export trade is being disrupted due to reduced supply of goods.
Abdul Jalil, acting director of the Benapole land port, said the import-export port was in operation at the behest of the government amid a travel ban with India and an ongoing lockdown in the country. However, trade has declined in terms of quantity.