Finance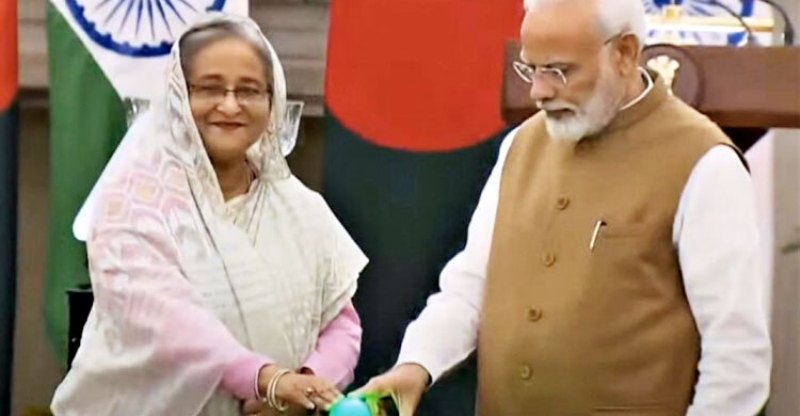 Collected
India, Bangladesh to soon ink CEPA: Narendra Modi
Dhaka, September 6: Negotiations for a Comprehensive Economic Partnership Agreement (CEPA) between India and Bangladesh will begin soon to strengthen trade relations between the two countries. Indian Prime Minister Narendra Modi said this in a joint statement after a bilateral meeting with Prime Minister Sheikh Hasina at 'Hyderabad House' in New Delhi on Tuesday (September 6) afternoon.
He said, "India is the biggest export market of Bangladesh in Asia. We will soon begin negotiations for a Comprehensive Economic Partnership Agreement to advance this trade."
The Prime Minister of India said, "Last year we celebrated the golden jubilee of Bangladesh's independence together. On December 6, we celebrated 'Friendship Day' together for the first time. Bangladesh-India relations will reach new heights in the coming days. Now Bangladesh is India's largest development partner and largest trading partner in the region. Trade between Bangladesh and India is increasing day by day. We have decided to enhance cooperation in IT, space and nuclear sectors. Discussions are also going on between Bangladesh and India regarding power supply lines. People-to-people contact between the two countries is also increasing."
Narendra Modi said, "Our mutual cooperation has increased over the years. Prime Minister Sheikh Hasina and I discussed bilateral, regional and international issues. We have to learn from the corona pandemic and recent global events and strengthen our economy."
Pointing out that India has extended its hand of cooperation to Bangladesh in dealing with floods, Modi said, "In line with this, we are sharing immediate information about flood warnings. We also discussed terrorism. It is imperative that we act together to counter the evil forces that may rise up against us."