Finance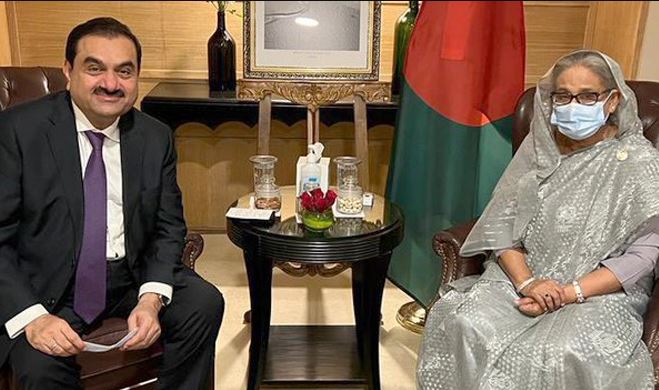 India's Adani Group wants to export electricity to Bangladesh in December
Dhaka, 7 September 2022 : India's top business conglomerate Adani Group has expressed its interest in supplying electricity to Bangladesh to solve the ongoing energy crisis.
There are also plans to start exporting electricity by the end of this year. Adani Power is building a 1,600 MW coal-fired power plant in Godda district of Jharkhand state in eastern India. From there, Adani Power can start exporting electricity to Bangladesh in December. However, due to the winter season in Bangladesh, the demand for electricity will be relatively low.
Indian tycoon Gautam Adani expressed this interest during his meeting with the visiting Prime Minister Sheikh Hasina last Monday (September 5) night. After that meeting, in a post on verified Twitter, Gautam Adani said that soon the 1.6 GW power plant of Adani Power Limited will be commissioned in the state of Jharkhand. Export will start from here by 16th December through direct transmission line. The project is in line with India's aim of using infrastructure to strengthen ties with its neighbours.
Adani Power has set up this thermal power plant with a capacity of 1,600 MW in Godda district of Jharkhand based on the agreement reached during the visit of Indian Prime Minister Narendra Modi to Bangladesh in 2015. According to the agreement, the Power Development Board (PDB) will purchase 1,496 MW of electricity from this center for the next 25 years. The import was supposed to start in December 2021, but it was delayed due to the non-completion of the transmission line.
According to PDB's progress report, 748 MW electricity is expected to be imported by December this year and another 748 MW next year.