Finance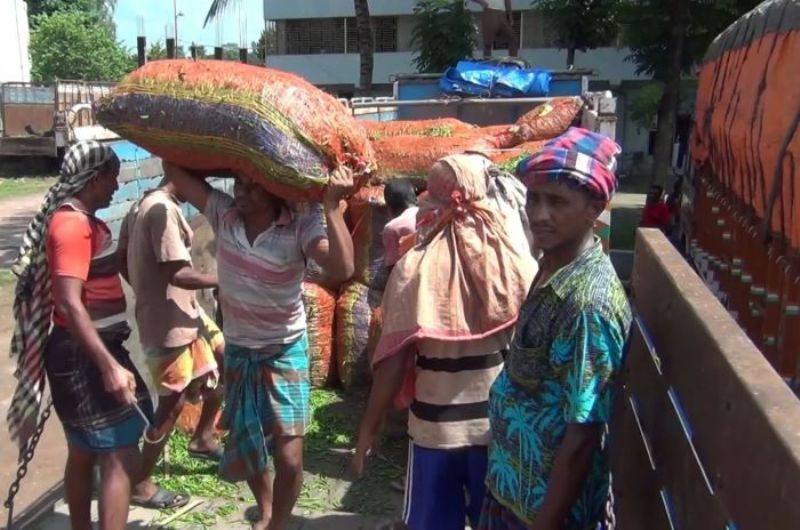 Collected
Indian green chilly enters Bangladeshi through Hili landport
Dhaka, June 26: After a long 10 months to keep the price normal, the import of green chilly has started through Hili land port of Dinajpur. On Monday (June 26) at 10:30 a.m., a truck loaded with green chilly entered Bangladesh.
An importing company named 'Sotota Banijjyaloy' imported the chilly. It should be noted that depending on the market, raw chili is being sold for 200-400 taka per kg.
Meanwhile, four importing companies have already taken import permit (IP) of 1900 tons for the import of green chilly. Chilly is being sold at 180-190 taka in Hili market. It has increased by Tk 70-80 per kg in a span of three days. Local traders and ordinary buyers are in a lot of trouble.
Sakil, a retail trader of raw materials in Hili Bazar, said, "The supply of raw chillies in the market is a little higher compared to a few days. Still, the price has increased by about 70-80 taka per kg compared to three days. I hear that raw chillies will be imported from India. If imported, the price will be within reach."
Yusuf Ali, deputy assistant officer of plant protection center at Hili land port, said, "The import of green pepper from India through Heli port was stopped from August 24 last year. The import is supposed to start again from today."
He further said, "Sotota Banijjyaloy, BK Traders, Promi Enterprises and Royal Trade International have received Permits (IP) for import of green chillies. They will import 1900 tonnes of chillies."