Finance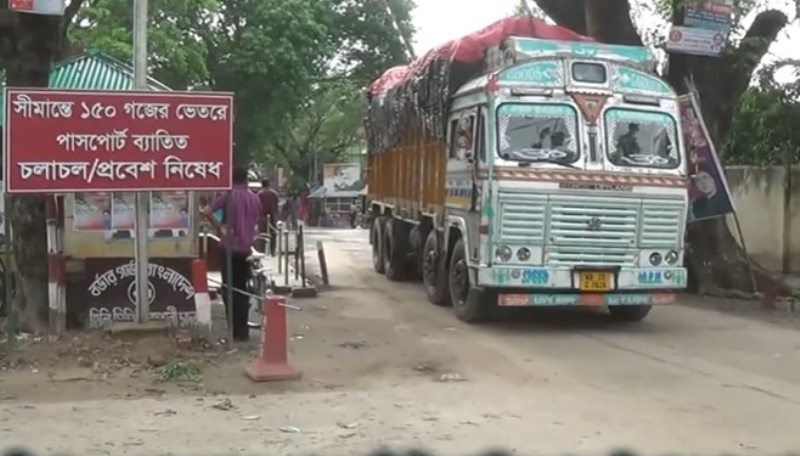 Screengrab from YouTube
Indian traders to halt export of goods to Hili from Wednesday
Dhaka, June 7: Indian traders have announced a halt to imports and exports through the Hakimpur Hili land port in Dinajpur from Wednesday (June 9). The information was confirmed through a letter signed by Dhiraj Adhikari, general secretary of the Hili Exporters and Customs Clearing Agents Association, an Indian business organisation, on Sunday (June 6).
The letter said they have a corona vaccination crisis across the country. Therefore, it is not possible to vaccinate all the drivers by June 8.
Import-export should be continued till 6 pm, we cannot accept the decision taken by you. We feel humiliated. Hili land port, like other land ports, has to allow vehicles normally. International trade with Hili will be closed indefinitely from June 9, according to the association's decision," the letter said.
"We have nothing to do if Indian traders stop exporting," said Harun Ur Rashid, president of the Hili Land Port Import-Export Group.
"They demanded to take 150 to 200 cargo trucks as before. But the local administration, port authorities and the health department had reduced the import-export volume to 80 trucks to prevent coronavirus infections here."
"Due to the recent increase in the rate of infection, it has been further reduced to 50 trucks. So that the trucks carrying the goods enter the country every day, unload the goods on the same day and return to India again. Which has been in effect since Sunday," Rashid said.