Finance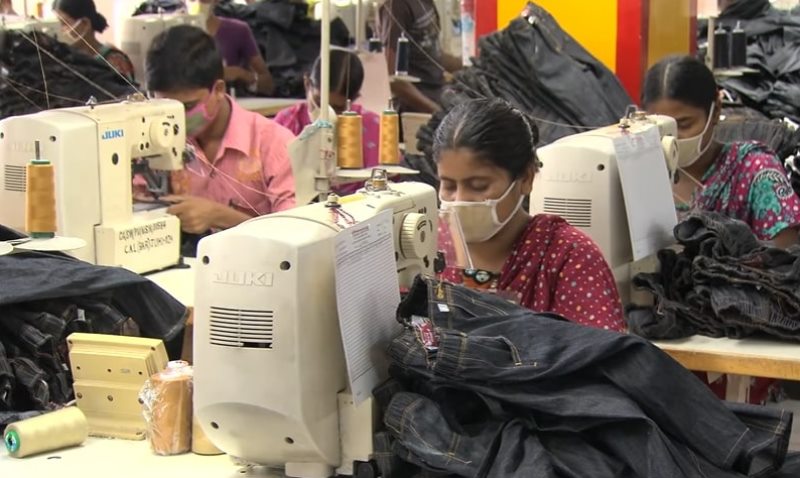 Screengrab from YouTube
Industries including garments will remain closed during lockdown
Dhaka, July 20: Apart from food, leather and pharmaceuticals, other industries, including garments, will remain closed for 14 days during the hard lockdown. A notification was issued by the Cabinet Division on Monday (July 19th) declaring the three sectors as non-restrictive.
Earlier, however, the owners demanded that the export-oriented garment factory be kept open during the hard lockdown, but no decision has been made yet.
The government relaxed restrictions for the celebration of Eid-ul-Azha, public transport, pre-Eid trade and commerce, socio-economic conditions and economic activities of the country from midnight on July 14 to 6 am on July 23. After Eid, however, strict restrictions have been imposed again from 6 am on July 23 to midnight on August 5.
According to the notification of the Cabinet Division issued on July 13 pertaining to the hard lockdown, all types of public transport, government and private offices and factories will be closed at this time.
Later, on July 15, the president of the Bangladesh Garment Manufacturers and Exporters Association (BGMEA) met Cabinet Secretary Khandaker Anwarul Islam at the Secretariat and demanded that the garment factory be kept open even during the upcoming hard lockdown.
After a meeting with the cabinet secretary, BGMEA president Farooq Hasan told reporters that the government would take a decision on July 17. However, no decision was announced by the government on that day. The government announced its decision to keep three of these sectors out of the scope of the ban.
The notification of the Cabinet Division said that food and food production / processing mills and sacrificial animal skins transportation, storage and processing has been kept away from the scope of the ban.
In addition, industries manufacturing drugs, oxygen and products required for the prevention of Covid-19 will also be exempt from the restrictions, the circular said.