Finance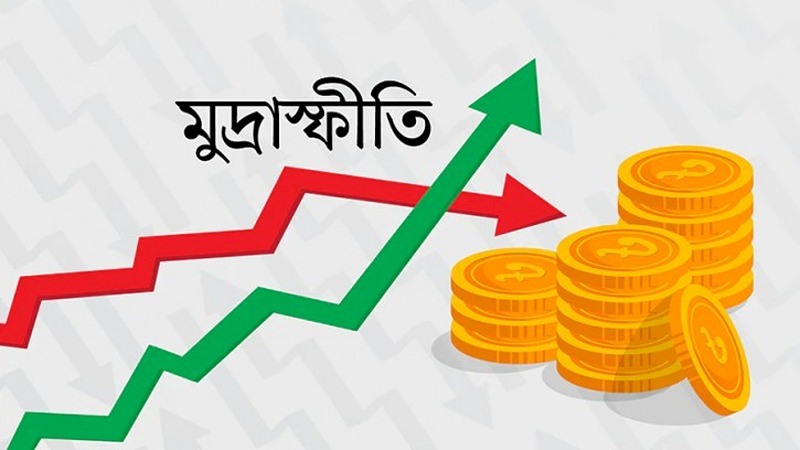 Inflation drops to 8.57%
Dhaka, February 7: Compared to the previous month of December, the general price inflation has decreased to 8.57 percent in the beginning of this year, i.e. January. Last December it was 8.71 percent. As a result, inflation has decreased somewhat in the new year. However, inflation has increased in January 2023 compared to January 2022. In January 2022, general inflation was 5.86 percent.
This information was informed in the updated report of Consumer Price Index (CPI) for the month of December given by the Bangladesh Bureau of Statistics (BBS) on Monday.
According to BBS, the inflation rate in the food sector has decreased to 7.76 percent in January, which was 7.91 percent last month. Inflation in the non-food sector also came down to 9.84 percent in January, which was 9.96 percent in the previous month.
The BBS said in its statistics that the price of food inflation has decreased due to reduction in the prices of fish, meat, vegetables, spices and tobacco products. Apart from this, the prices of house rent, furniture, home appliances, medical care, transportation and educational materials also decreased.
The BBS also reported that inflation was higher in rural than urban areas in January. Inflation in rural areas was 8.67 percent this month. Inflation in the city was 8.39 percent in January.
BBS prepares the wage rate index every month by collecting data on the wages of 44 types of workers including agricultural workers, transport workers, beedy workers, fishermen, day laborers, construction workers. This includes 22 types of occupations in the industrial sector and 11 types each in the agriculture and service sectors. The wages and skills of these professionals are low and they are paid on a daily basis.