Finance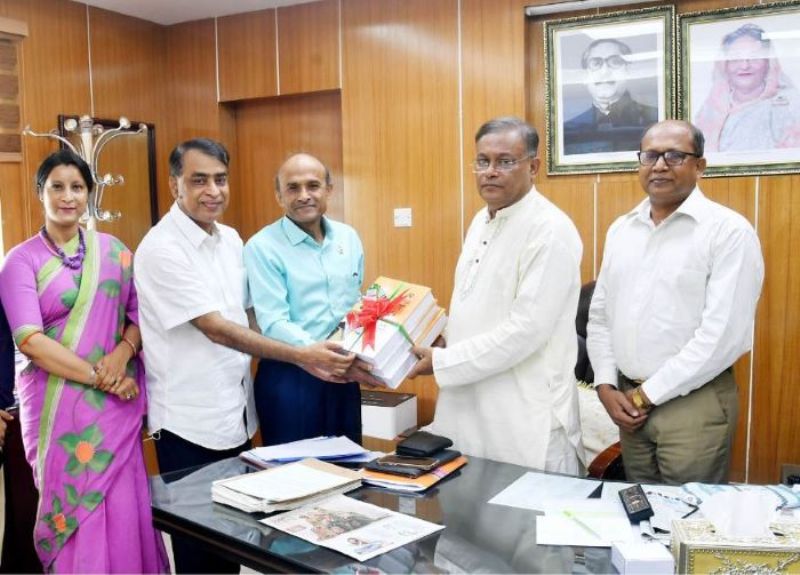 Photo: PID
Inflation in Bangladesh is lower than USA-UK: Hasan
Own Correspondent, Dhaka, July 21: Information and Broadcasting Minister Dr. Hasan Mahmud commented that inflation in Bangladesh is much lower than that of USA, UK, Germany, Turkey and neighboring SAARC countries.
He made this comment in response to questions from journalists at a function organized in the conference room of the Directorate of Information at the Secretariat on Wednesday (July 20). The event was organized on the occasion of the unveiling of seven volumes of the Padma Setu-based news collection published by the Directorate of Information.
When reporters drew attention to BNP Secretary General's statement on the country's economic situation, the Information Minister said, "I will tell Mirza Fakhrul Sahib, he was a teacher and I am also a teacher, still teaching part-time. A request to a former master as a master (teacher), he needs to study a bit so that the master society does not become disreputable. Let him look at global inflation. Inflation is the highest in 40 years in the United States, at 8.6 percent. The highest in 40 years is 9.1 percent in UK, 7.9 percent in Germany, 17.1 percent in Russia, 73.5 percent in Turkey and 9.6 percent in Netherlands."
He said, in South Asia, Sri Lanka has 39.1 percent, Pakistan has 13.8 percent, and India has over 7 percent. In our country till May it was a little above 6 percent, recently increased to 7 percent, which is published in all newspapers today. This low inflation in the country is still possible because of Prime Minister Bangabandhu's daughter Sheikh Hasina. The price of consumer goods is gradually decreasing in the world market. We hope to reap the benefits in a month or two.
In response to a question about BNP's rally in front of the National Press Club, Dr. Hasan Mahmud said, "When I came to the office, I saw fifty people protesting in front of the Press Club."
He said that the people have given us the responsibility of running the country twice more in spite of their threats for more than 13 and a half years. Such threats make them laugh and will not work. Elections will be held on time in the country and according to the constitution, elections will be held in Bangladesh under the Election Commission in the same way as in all parliamentary democracies such as India, England, various European countries, Australia, Japan. The current government will carry out the duties of the government during the election.