Finance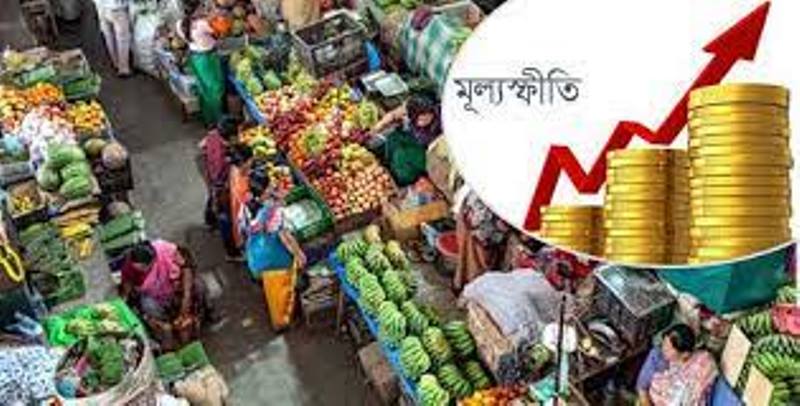 Inflation jumps to 9.5% in Aug, highest in 12 years
Own Correspondent, Dhaka, Oct 6: The world is trying to overcome the shock of the Covid-19 pandemic. At the same time the Russia-Ukraine war. The negative impact of pandemics and wars on the global economy. The price of fuel increased in the international market. The food market also became unbridled. It also affected Bangladesh. On August 5, the government increased the price of fuel oil. Prices of almost all daily commodities also increased immediately after the announcement of the increase in fuel prices. Then comes the country's inflation data, which has been increasing till now.
The inflation rate in July was 7.48 percent. It rose to 9.5 percent in August, the highest in 12 years. In the last financial year 2010-11, the average inflation rate of the country was 10.92 percent. After that, this index never rose above 9 percent.
The inflation rate eased slightly to 9.1 percent in September. Planning Minister MA Mannan considers this as 'good news'. The minister thinks that there is more good news ahead, which indicates more inflation will come down.
However, although inflation has decreased to 0.4 percent, it has not had any impact on the market. The common people of the country are still in trouble. Buyers cannot bear the fire of this price inflation which is above 9 percent. Especially those whose incomes have remained at the same place for the past few years are living in dire straits.
Such information has emerged in the latest report of the Consumer Price Index (CPI) of the Bangladesh Bureau of Statistics (BBS). However, the BBS and Ministry of Planning have not yet officially released the inflation data for the months of August and September.
According to a source of BBS, the inflation rate was 9.5 percent last August, and in September 9.1 percent. This means that the people of the country had to spend Tk 109.10 to buy the product or service which was Tk 100 in September last year. And to get the product or service that was bought for Tk 100 in August last year, cost Tk 109.50 in August this year.
However, Planning Minister MA Mannan has assured that the rate of inflation will decrease in the coming days. He also considers this as 'good news' for the countrymen.
MA Mannan said, "There is good news. It has been possible to rein in the wild horse of inflation. Inflation rose in August. But it decreased in September. This is because four crore people are getting benefits through one crore family cards."