Finance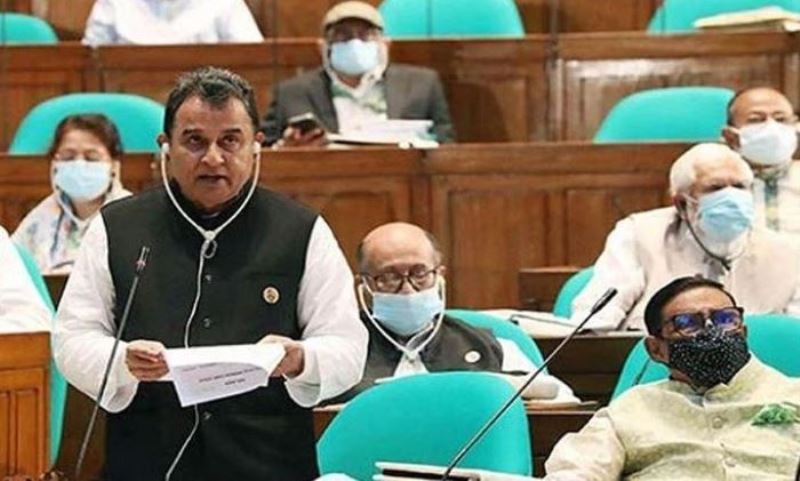 Photo: Collected
Inflation will come under control soon: Finance Minister in Parliament
Dhaka, Sept 12: Finance Minister AHM Mustafa Kamal has expressed hope that inflation will be brought under control soon. He said this in a written reply to the question of the ruling party member Mumtaz Begum during the question and answer session of the National Parliament session on Monday.
The finance minister said that the government has taken various plans to control inflation, improve the balance of trade situation and stabilize the exchange rate of foreign currency and is implementing them. Meanwhile, the minister highlighted several steps taken by the government in the parliament.
He said that the exchange rate of money with other foreign currencies, including the US dollar, should be based on the market, ensuring the import of goods at the right price for the reconstruction of reserves, and the limit of holding foreign currency in commercial banks is being reduced. In addition, the obligation to show the source of expatriate income of more than 5,000 dollars has been abolished. Expediting the disbursement of foreign financing in the pipeline.
Mustafa Kamal said in response to the question of Mozaffar Hossain, a member of parliament of the ruling party, that a high-powered task force was formed in 2009 to solve the problem of the ailing industry. According to their decisions, debt cancellation circulars were issued to 279 ruggan garments in 2010 and 2012 and 100 ruggan textile industries in 2011 and 2015.
In response to the question of Member of Parliament Kazim Uddin Ahmed, the Finance Minister said that in the current fiscal year 2023-24, in the Agricultural and Rural Credit Policy and Program, an allocation of Tk 35,000 crore has been set for distribution in the form of loans through banks in the agricultural and rural credit sector.