Finance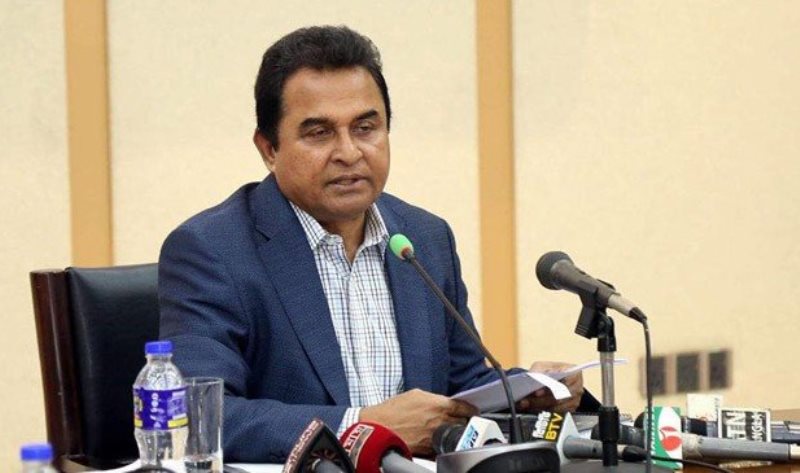 File photo
It won't take time to take the economy to a place of pride: Finance Minister
Own Correspondent, Dhaka, August 4: Finance Minister AHM Mustafa Kamal said that it will not take much time to bring the country's economy back to a place of pride.
He said, "I believe we can bring the economy back to the mainstream. It won't take long. You will see our progress in all things. As I used to be proud of our economy, I will go to the place of pride like the people of the whole world were proud. It won't take long to do it."
The Cabinet Committee on Public Procurement met virtually on Wednesday (August 3) afternoon under the chairmanship of the Finance Minister. Later, in response to questions from journalists, the Finance Minister said these.
Regarding the instability in the dollar market, the Finance Minister said, "This fluctuation is increasing, it should be reduced. If you can do that, everyone can proceed from the same platform. That platform will be the basis of justice."
When asked whether inflation is becoming an obstacle, the Finance Minister said, "When we took over in 2009, inflation was 12.3 percent. I have gone through many ups and downs. Coped well with the pandemic. Appreciated all over the world, for doing it beautifully. Now we are dealing with Ukraine-Russia war situation. We will deal with it nicely. I can see its reflection after another month."
He said, "What we are bringing now by import, if they reach the country, the price of other things will also decrease for good reasons. Apart from food items, the prices of various things will come down. The price of the dollar will also decrease. Inflation is now only 7 percent. If the price of edible oil or other things they have to buy from them goes up, the impact will also fall here. Inflation is increasing because we have to buy at a higher price."
In response to a question about the opportunity given in the budget to whiten black money, Mustafa Kamal said, "We believe that the people of the country will accept this initiative. There will be a request that everyone should work with more enthusiasm out of compassion for the country, responsibility towards the next generation. Those who have undisclosed money should be brought under this scheme and made permanent for future generations."
In response to another question about corruption, he said, "I don't have the information about the extent of our corruption here. Maybe none of you have. But you can guess that there is corruption."