Finance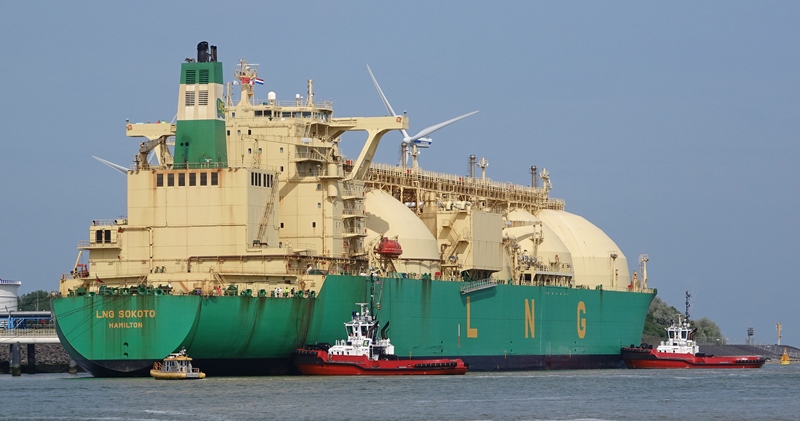 Photo: Wikimedia Commons/Flickr/Kees Torn
LNG to be imported only after monitoring stability in the world market
Own Correspondent, Dhaka, Sept 27: Petrobangla does not want to enter into a new contract to buy LNG until the global energy market stabilizes. This news was informed by the sources in the Energy Department and Petrobangla.
The government has adopted a slow-moving policy as LNG imports require huge amounts of foreign exchange. The government is getting very little money from the sale of gas compared to the amount of foreign exchange that is being imported for LNG. Subsidies in other sectors have to be added to fuel for good reason. Energy sector stakeholders feel that this is putting pressure on the overall state management.
LNG prices have fluctuated between $30 and $50 per MMBtu (million British thermal units) in the spot market this year. Whereas the price of LNG in long-term contract fell by 12 to 14 dollars. Now, even half of the 1,000 million cubic feet of LNG import capacity is not being utilized. 800 to 850 million cubic feet of gas was supplied from LNG daily but now it has been brought down to 450 to 480 million cubic feet. The government has reduced the subsidy on LNG imports after price hikes in the spot market. Due to this, schedule load shedding is being done by the government by reducing power generation. Experts have also applauded the government for reducing fuel costs.
According to Petrobangla sources, apart from one company in the country, several foreign companies have offered to sell LNG. Petrobangla has also scrutinized the proposals. But the price of all of them is sky high. Many have offered to sell LNG at prices higher than the spot market.
Petrobangla says, now that the price of LNG in the world market is high, so the exporters are also demanding higher prices. If the demand for LNG increases next winter, the price will increase further. Prices are expected to drop after winter. Then the government will think about a new contract to import LNG. However, an influential company in the country has offered to sell LNG. The proposal is being scrutinized by the government. However, no agreement has been reached yet as the final price has not been decided. Apart from this, long-term contracts with Qatar and Oman have also been discussed regarding the import of LNG. They did not show interest in providing LNG before 2025.