Finance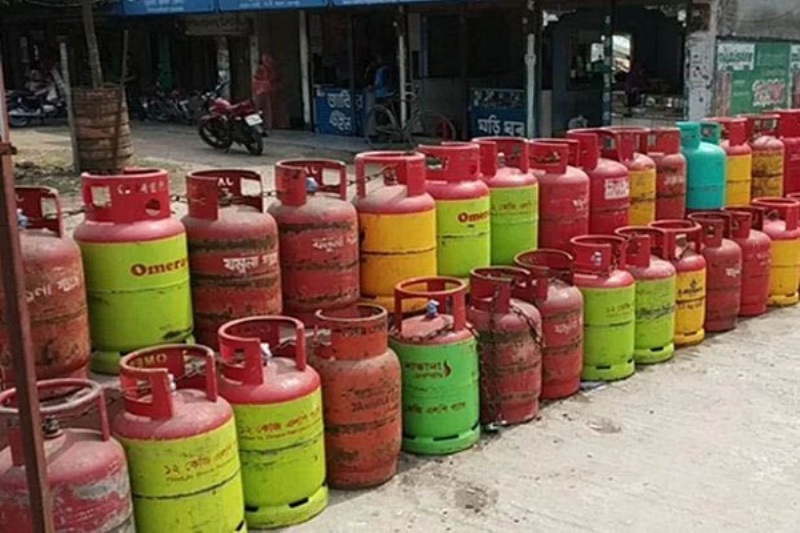 Collected
LPG rate rises to eight-year high
Dhaka, March 4: The price of LPG is increasing rapidly in the world market. The price of this fuel is increasing due to the effect of Russia-Ukraine war. At present, propane, one of the main components of LPG, costs USD 895 per metric ton and butane at USD 920 per metric ton. This price is the highest in the last eight years. Prices were one-third lower at this time last year.
In March 2021, propane was priced at USD 625 per metric ton and butane at USD 595. LPG prices hit a record low in April 2020 after the coronavirus pandemic began. Propane was USD 230 and butane was USD 240 that month. The price of LPG in the world is determined by the price at Saudi Aramco.
Meanwhile, the Bangladesh Energy Regulatory Commission (BERC) has increased the price of 12 kg cylinder LPG (including VAT) from Tk 1,240 to Tk 1,391 in the private sector this March. The price became effective from 6:00 pm on Thursday (March 3).
It is learned that propane and butane, the main ingredients for making LPG, are imported from different countries. Saudi Aramco publishes the price of these two components of LPG every month. This is known as cargo value (CP). BERC adjusts the price of LPG in the country on the basis of Saudi CP. After mixing propane and butane as a ratio of 35 to 65, the average price remains the same because the price is the same.
Meanwhile, liquefied petroleum gas (LPG) is now widely used in households, hotels, restaurants in the country. At present, 58 operators have obtained licenses from the Department of Energy and Mineral Resources, but 28 operators have started their operational activities in the market. Several large companies are importing bulk LPG.
Concerned parties say that 98 percent of this LP gas has to be imported in Bangladesh. The whole of which comes through the private sector. At present, private entrepreneurs are importing more than 12 lakh tonnes of LPG a year and bottling it and supplying it to the general consumers. Entrepreneurs in the sector have said that there is an investment of around Tk 32,000 crore in this sector.