Finance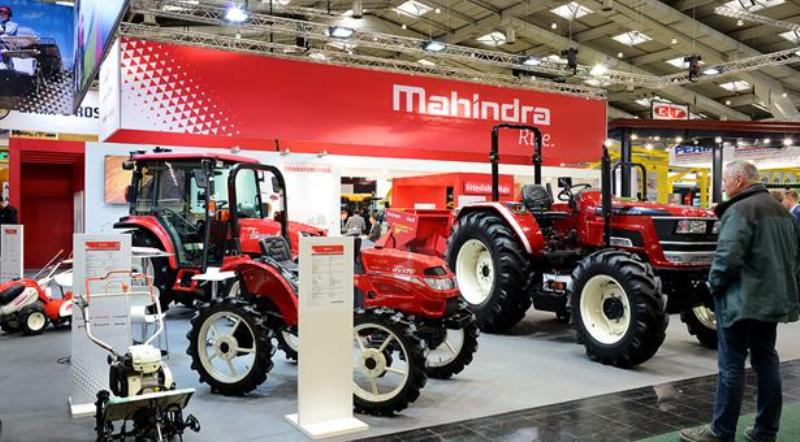 Collected
Mahindra will set up an agricultural machinery factory in Bangladesh
Dhaka, January 13: Mahindra & Mahindra Limited of India will set up a factory to assemble agricultural machinery in Bangladesh. The company also plans to create trained manpower to make the use of marginal agricultural machinery popular and facilitate maintenance, as well as provide loans to farmers.
Pawan Goenka, managing director and CEO of Mahindra & Mahindra Limited, expressed this interest in a meeting with Agriculture Minister Dr. Md. Abdur Razzak on a virtual platform on Tuesday (January 12).
In a press briefing after the meeting, the Agriculture Minister said that besides setting up a Mahindra assembly plant, Mahindra would also give the responsibility of making parts to small entrepreneurs and those who are making spare parts. So that entrepreneurs are created at the local level.
He said the company is also thinking of giving loans to farmers. Because the price of machinery is very high, farmers cannot buy machinery in many cases.
The Agriculture Minister said there is a lot of potential for investment in mechanization in Bangladesh. That is why Mahindra wants to invest here. If these foreign initiatives can be made a reality, success will come in mechanization and it will play a huge role in the development of the country's economy.
Additional Secretary (Extension) of the Ministry of Agriculture Md. Hasanuzzaman Kallol, Additional Secretary Dr. Md. Abdur Rauf, Chairman BADC Md. Saidul Islam were present at the meeting. Hemant Sikka, President, Mahindra & Mahindra Limited's Farm Equipment Sector (FES), Prakash Wakankar, CEO, FES, and Robin Kumar Das, Country Head, Bangladesh, attended the meeting.
The meeting was held as a follow-up to the 'Digital Conference on India-Bangladesh Cooperation in Agriculture' held last December.
He also said that the government has provided agricultural equipment including combined harvesters and reapers to the farmers with 50-70 per cent subsidy through Tk 200 crore this year. Besides, a project worth Tk 3,000 crore has been taken up, through which about 51,000 agricultural implements will be provided. The market for agricultural machinery in Bangladesh is about USD 1.2 billion a year, which is growing at a rate of 10 percent a year.