Finance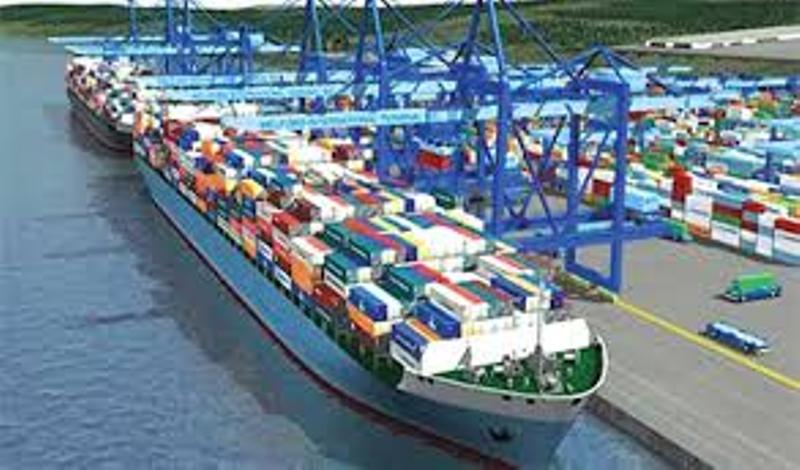 Matabari port to strengthen Bangladesh-Japan bond
Dhaka, 23 November 2020: Matarbari deep seaport is a flagship project of Japan-Bangladesh friendship.
Commerce Minister Tipu Munshi was speaking at the signing ceremony of a Memorandum of Understanding between the Japan External Trade Organization (JETRO) and the Chittagong Chamber of Commerce and Industries (CCCI) at the World Trade Center in Chittagong on Sunday (November 22nd) afternoon.
The Minister said, "Japan is a genuine and long-standing friend of Bangladesh. The MoU will serve as a timely and effective step in the private sector as well as in the memorandum of understanding to further enhance bilateral economic relations between the two countries in the days to come.
"The private sector is the main driving force of the country's economy," he said. It is essential to formulate a 10-year integrated plan for cooperation in the private sector.
To this end, the government is trying to provide various facilities to the investors in the country on easy terms. That is why the development of 100 economic zones across the country especially Mirsarai Bangabandhu Sheikh Mujib Industrial City is progressing at a fast pace. Besides, the government is taking forward the work of Matarbari deep sea port, bay terminal, LNG terminal, express highway, Dhaka metro rail and Padma bridge, "said the Commerce Minister.
Ambassador Ito Naoki said the historic MoU on the eve of the golden jubilee of friendship between the two countries would play a significant role in enhancing relations. Matarbari deep seaport is a flagship project of friendship between the two countries. The people of Bangladesh are now much more interested in learning about product quality from Japan which is positive. Japan is directly involved in the implementation of many mega projects from Dhaka to Cox's Bazar via Greater Chittagong under the Big-B Initiative.
He expressed the firm commitment of the Government of Japan to support the MoU and proposed to organize a road-show of Bangladeshi products and business in Japan in the future.
Ambassador Shahabuddin Ahmed said the agreement would create new opportunities for trade and investment as well as boost trade between the two countries. Attracted by the investment climate in Bangladesh, Japanese companies are keen to do business in the country.
Deputy Minister for Education Mahibul Hasan Chowdhury said Father of the Nation Bangabandhu Sheikh Mujibur Rahman identified Japan as a role model for Bangladesh and planned to build the Jamuna Bridge. Noting that Bangladesh's private sector can learn regulatory processes, competitiveness and open participation from Japan, he said the Chittagong Chamber would usher in a new era of effective cooperation.