Finance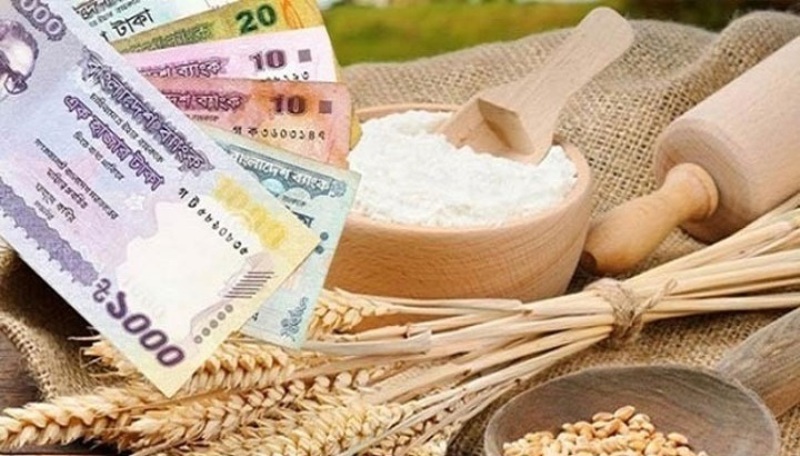 Collected
Maximum per capita fitra Tk 2310, minimum Tk 75
Dhaka, April 9: This year in Ramadan, the rate of Fitra in Bangladesh has been fixed at a minimum of Tk 75 per person and a maximum of Tk 2,310. Last year, the highest fitra was two thousand 310 rupees, the lowest Tk 70. The rate was set at a meeting of the National Sadaqatul Fitr Determination Committee at the meeting hall of the Islamic Foundation at Baitul Mukarram in the capital on Saturday (April 9).
The meeting was presided over by Hafeez Mufti Maulana Mohammad Ruhul Amin, Chairman of Sadaqatul Fitr Determination Committee and Khatib of Baitul Mukarram National Mosque. It was attended by members of the Fitra Determination Committee and eminent scholars. After the meeting, the chairman of the committee informed the journalists about the rate of fitra.
The meeting unanimously decided that according to Islamic Sharia, Muslims can distribute a certain amount of wheat, flour, dates, raisins, cheese and barley to the poor as per fitra or its market value as fitra.
In case of flour, its quantity is 650 grams per kg (half a sa '). In the case of dates, raisins, cheese and barley, one has to pay sadaqatul fitr (fitra) through 3 kg 300 gm (one sa '). The maximum and minimum fitra is determined by calculating the market price of these products.
Hafez Mufti Maulana Mohammad Ruhul Amin said that in case of high quality flour or wheat, the market price of Fitra is 650 grams per kg (half Sa ') or 75 rupees. In case of barley, 3 kg 300 gm (one sa ') or its market price is Tk 300.
Maulana Ruhul Amin further said that there are differences in the local retail market price of Fitra products. According to him, even if the local price is paid, the fitra will be collected.
The members of the committee on fitra mentioned in the meeting that it is obligatory to pay sadaqatul fitr on Muslim men and women if they own a small amount of goods (equivalent to 7 and a half tola of gold or 52 tola of silver). Fitra has to be performed before going to Eid prayers.
Eid-ul-Fitr, the biggest religious festival of Muslims, will be celebrated on May 2 or 3, depending on the sighting of the moon.