Finance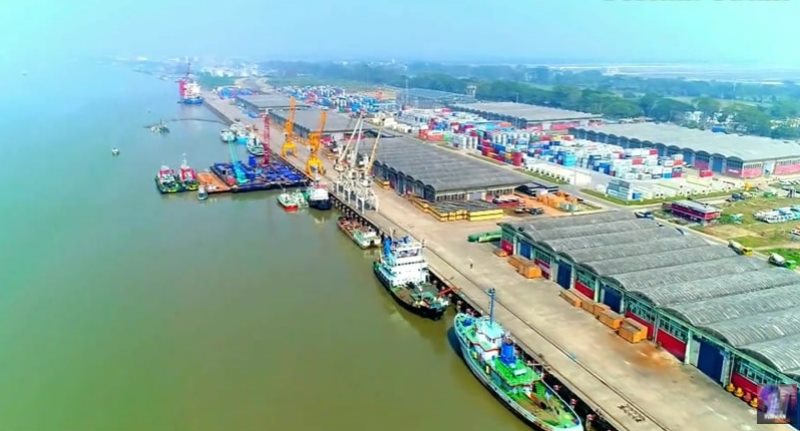 Screengrab from YouTube
Mongla port breaks 70-year record
Dhaka, June 1: Mongla, the country's second-largest seaport, has broken a 70-year record for the arrival of merchant ships. With one month left in the current financial year, 913 merchant ships have anchored at the port, breaking all previous records. In the last financial year, there were 912 ships in the port.
The port authorities had hoped that one thousand ships would arrive at Mongla port in the fiscal year 2020-21. Yet with one month to go before the end of the financial year, the authorities are not giving up hope.
Mongla seaport, the country's second-largest seaport, will reach a new milestone of 1,000 ships if 87 more ships arrive in June.
Md. Makruzzaman, Deputy Secretary of the Port Board and Public Relations Department, said that 519 ships arrived at Mongla Port in the first six months of the fiscal year 2020-21.
The number of ships arriving at the port in January 2021 was 98, in February it was 85, in March it was 70, in April it was 86 and in May it was 55. In all, the total number of ship arrivals in the 11 months of the current financial year stood at 913.
He added that even after 70 years of the establishment of the port, such a large number of ships did not come to the facility. He also said that with the rapid implementation of various development activities of the present government for the development of the port, a new chapter has been written in the import-export trade along with the arrival of more ships in the port.
When asked, Rear Admiral Mohammad Musa, Chairman, Mongla Port Authority, said that despite the stagnation in trade, commerce and economy around the world due to the coronavirus pandemic, the operational activities of Mongla Port have been kept normal.
"We have provided 24-hour service. Port users are satisfied with our activities and are attracted to use this port."
He called upon all to work for the development of Mongla port from their respective positions.