Finance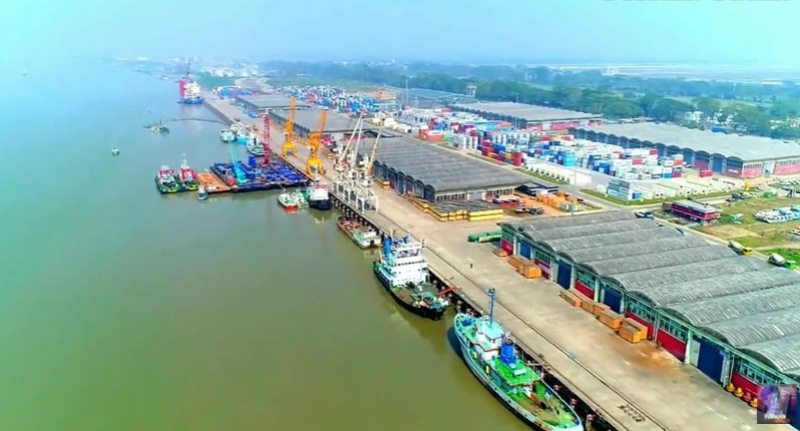 Screengrab from YouTube
Mongla Port breaks record with Tk 340 crore revenue in FY21
Dhaka, July 2: The Mongla port has created a new record by earning Tk 340 crore during the 2020-21 fiscal (FY21), a BSS report said.
According to the report 43,959 TEU (twenty-foot equivalent unit) containers were handled during the period at the port.
Quoting Mongla Port Authority (MPA) data, the report said 11,945,000 tonnes of goods were imported-exported at the port during the FY21.
The number was up by 10 lakh tonnes of goods than the previous FY.
In 2019-20 fiscal year, 11,037,000 goods were handled while 11,315,000 tonnes of goods in 2018-19 period.
The number of ships that docked at the port also increased to 970 from 903 in FY20. In FY 19, 912 ships had visited the Mongla port.
According to Mongla port director (traffic) Md. Golam Mostofa, 33,000 import and export goods are loaded and unloaded on an average at the port every day.
The port had earned Tk 338.19 crore in 2019-2020 FY, while it raked up Tk 329.12 crore in 2018-2019 FY.