Finance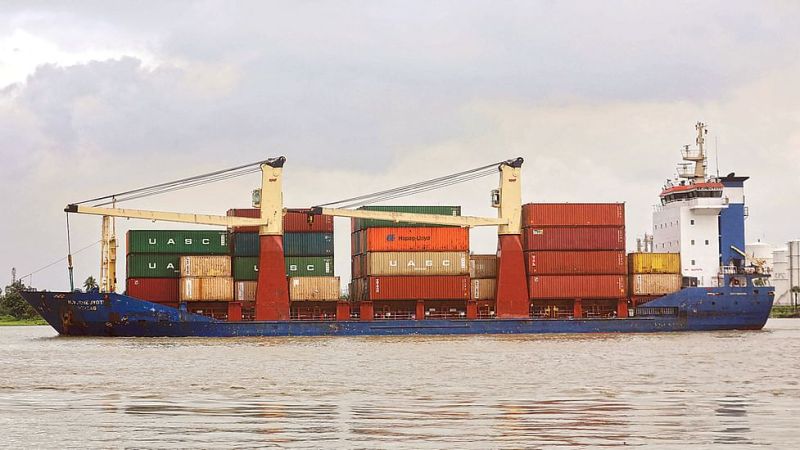 File photo
More trials required to commence transit with India: State Minister for Shipping
Own representative, Dhaka, January 3: State Minister for Shipping Khalid Mahmud Chowdhury has said a few more trials are needed to launch Bangladesh's transit with India. He made the remarks while speaking to reporters after inaugurating the Tugboat Kandari-6 and various other projects attached to the fleet of Chittagong port on Sunday (January 2).
The State Minister for Shipping said, "We have conducted a trial to introduce the transit. This is a very important issue. We have to achieve more experiences. That is why we told the Indian authorities that we need more trials. If success comes, we will fully launch it. This was discussed at the secretariat, where representatives of various agencies, including the Port Authority, were present. There we said the interest of Bangladesh comes first."
Talking about the government's priority project — Chittagong Port Bay Terminal — he said the Chittagong district administration is working for its speedy implementation. The port authority has already finalized the consulting firm. If we can give the responsibility to the consulting company, our activities will start. Chittagong Port Authority will implement a part of the project. The rest will be implemented under the Public Private Partnership (PPP) model.
He added that various national and international organizations have approached him to invest in the Bay Terminal. Singapore, France, Turkey and Denmark are communicating. We are screening their proposals. I will give the job to those who will be good for the port and for the country. We can say that our activities are ongoing.
Earlier, State Minister for Shipping Khalid Mahmud Chowdhury inaugurated a total of five projects at Chittagong Port, including tugboat, over-flow yard, service jetty, swimming pool and tennis court-basketball ground, between 10:30 am and 1:00 pm.
He said at the inauguration ceremony that Chittagong port is the driving force of the country. This port is the gateway to the development that is going on in today's Bangladesh. We can be proud of that.
The state minister said the port has continued the handling of goods and containers even amid the pandemic as directed by the Prime Minister. Where the ports of different countries of the world are caught in tangle, Chittagong port is an exception. Last year, the port handled a record number of containers.