Finance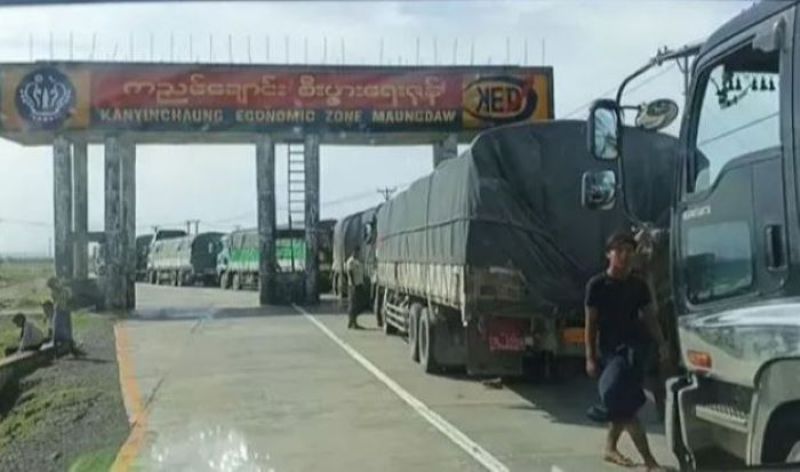 Collected
Myanmar has banned the export of food products to Bangladesh through Maungdaw
Own Correspondent, Dhaka, 10 September 2023: The junta government of the country has banned the export of various types of food products to Bangladesh through Maungdaw, Rakhine state of Myanmar. The Southeast Asian country took this step after Sonali Bank of Bangladesh decided to freeze the assets of two major banks in Myanmar.
In a report on Friday September 8, the Myanmar media Myanmar Now reported this information. According to the report, the commerce ministry of the junta government ordered on September 1 to ban the export of food products to Bangladesh through Mongdu in Rakhine State. The order states that the restricted products, including rice, beans, groundnuts and onions, are to be shipped only through the commercial zone of Sittyu, the capital of Rakhine state. It was also informed at that time that this order will be effective from September 4.
Myint Thura, director general of the commerce department of the Myanmar junta's commerce ministry, said, 'The restrictions imposed by Sonali Bank may result in smuggling of goods. Therefore, to prevent smuggling, we have to export through Situ.
Myanmar Now reports that junta-controlled financial institutions Myanmar Foreign Trade Bank (MFTB) and Myanmar Investment and Commercial Bank (MICB) together held more than $1 billion in Bangladesh's Sonali Bank at the time of the asset freeze. Both these Myanmar financial institutions were hit by US sanctions in June this year. Later Sonali Bank blocked the money of those two institutions.
MICB and Sonali Bank first signed an agreement for such transactions in 1995 under Myanmar's previous military dictatorship, the media said. And as a result, the bilateral trade between Bangladesh and Myanmar is quite stimulated. Tin Aung Oo, president of the Rakhine State Chamber of Commerce and Industry, said such restrictions would not have a major impact on the state's economy, as there are still opportunities to export goods through the site.
According to Tin Aung Oo, the Bangladeshi government limited purchases of essential goods from Myanmar earlier this year to prevent the depletion of dollar reserves. As a result, trade decreased at that time. However, he said trade had picked up in recent months despite continued restrictions on financial transactions.