Finance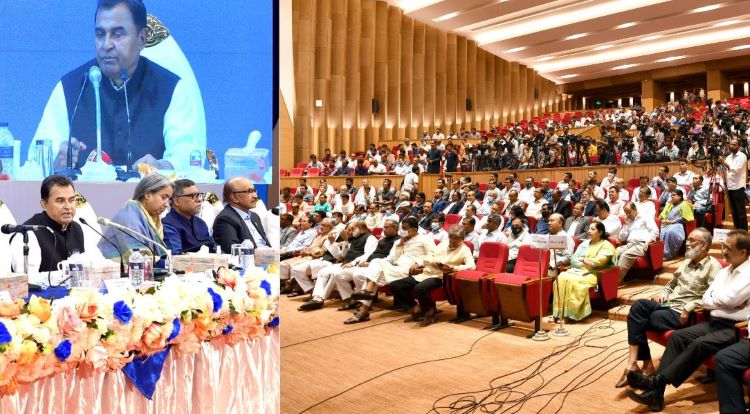 PID Bangladesh
New budget will enhance country's economic growth: FM
Dhaka, June 11, 2022: Finance Minister AHM Mustafa Kamal has said that the country's economy will be more dynamic with the implementation of the proposed budget for the fiscal year 2022-23.
This budget will help reduce the poverty of marginalized people. The budget has given more importance to the poor in alleviating poverty.
The finance minister said the proposed budget for the next financial year would be helpful to all classes of people, including marginalized people, businessmen and low-income people. We have formulated this budget in such a way. He said the people have not been deceived during his tenure in the last three terms. He has kept his promise to the people.
The finance minister was responding to questions from reporters at a post-budget press conference at the Osmani Memorial Auditorium in the capital on Friday. At the press conference
Finance Minister AHM Mustafa Kamal on Thursday tabled a budget proposal for the fiscal year 2022-23 in the parliament. It is projected to grow at 7.5 percent and average inflation at 5.6 percent. He said the proposed budget has highlighted the hopes and aspirations of the people and given priority to developmental thinking.
The finance minister added, "The next budget will go through a difficult time because there will be a lot of ups and downs." We can overcome all obstacles and succeed, InshaAllah. We want to move forward with the people. "
He noted that while the entire world was affected by the Kovid-19 epidemic, no sector of Bangladesh was affected and all indicators of macroeconomics were good. Asked about the concerted efforts of the government to curb the rise in prices of essential commodities, the minister said the government was working to ensure that there was no mismatch between supply and demand.
He said that although the size of the overall budget has declined as a percentage of GDP compared to the outgoing fiscal year, the government has not shifted its focus from expansionary monetary policy to contractionary monetary policy.
The finance minister claimed that although the prices of locally produced goods are now low, the prices of imported goods depend on the fluctuations in world market prices. "However, I hope the volatility in the market will not last long," he said. The government must have some effort and the government is committed to that. The government will not fail in this case. We will all be able to deal with it together.