Finance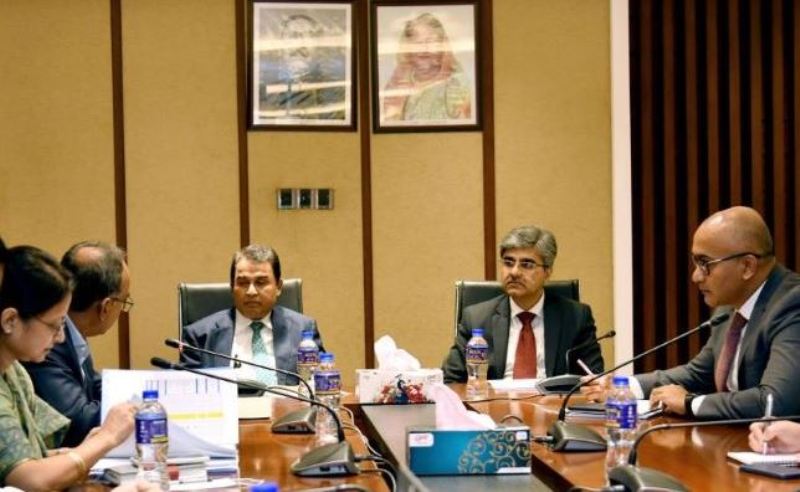 PID
No danger of Bangladesh becoming like Sri Lanka or Pakistan: IMF
Dhaka, November 10: International Monetary Fund (IMF) South Asia and Pacific Region Chief Rahul Anand said there is no danger of Bangladesh's economic situation being like that of Sri Lanka or Pakistan.
He said, "In the last 15 years, there has been unprecedented progress in Bangladesh. Bangladesh has never been a debtor."
He said these things in a press conference after a meeting with Finance Minister AHM Mustafa Kamal at the Secretariat on Wednesday (November 9).
Rahul Anand said, "Bangladesh's economy has recovered strongly after the outbreak of the pandemic coronavirus. However, it has been somewhat disrupted by the Russia-Ukraine war. It has widened the trade deficit, foreign exchange reserves are also rapidly decreasing. Inflation has increased, growth has slowed down. Although these adversities Bangladesh coped well. But the chronic infrastructure crisis remains."
The IMF official said, "Bangladesh's overall economy is also under threat due to the adverse effects of climate change. In order to reach the status of a developing country from a less developed country by 2031, Bangladesh needs to speed up the growth wheel based on past success. For this, structural problems must be addressed. As well as private investment Attracting, consolidating production and building climate resilience."
Earlier, Finance Minister AHM Mustafa Kamal held a meeting with the IMF delegation. After the meeting, the minister held a press conference at the secretariat. He said, "IMF has agreed to give loans to Bangladesh without any harsh conditions."
The finance minister said, "We are going to get the loan from the IMF. The amount of the loan is 4.5 billion dollars. The loan money will come in seven installments until 2026. The first installment will come in February next year. The grace period of five years will have to be paid in 10 years. All the formalities will be completed within three months. Then the board will give final approval."