Finance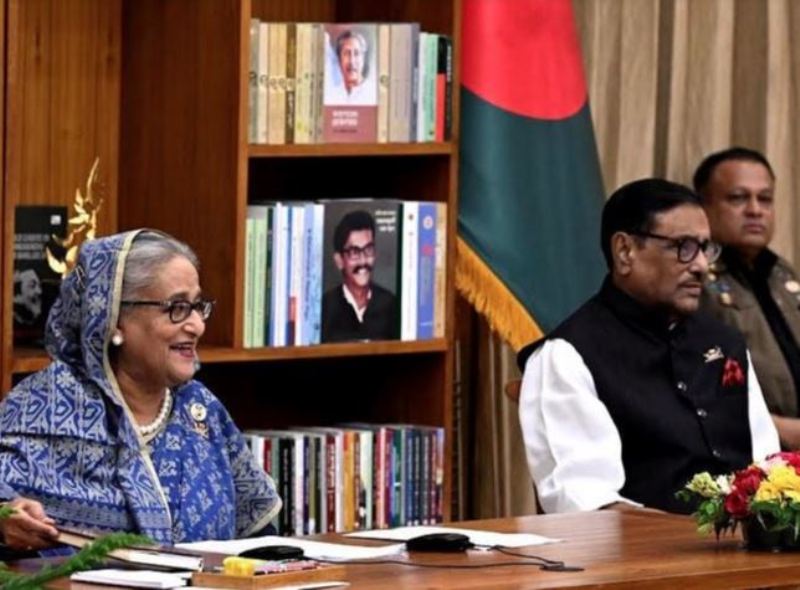 PID
No worries about reserves: PM Hasina
Dhaka, May 15: Stating that there is no shortage of reserves in the country, Prime Minister Sheikh Hasina said that the government is only worried about having enough dollars to buy food for three months, it is not worried about reserves.
She said, "When we talk about the reserve, it has entered everyone's mind. At least we can say that we do not have such a crisis. But we always try to maintain the reserve."
She said this at a press conference at Ganobhaban on Monday (May 15) afternoon about the recently concluded trination tour. Senior members of the cabinet and top leaders of Awami League and editors and senior journalists of various media were present in the press conference.
The Prime Minister's three-country (Japan, United States and United Kingdom) tour began on April 25. On the invitation of Japanese Prime Minister Fumio Kishida, she went to Tokyo on the first leg of his visit. After a four-day visit to Tokyo, she left for Washington DC on April 28 for the second leg of his visit. The Prime Minister arrived in London on May 4 in the third phase after a week-long visit to the country.
Sheikh Hasina attended the coronation ceremony of King Charles III and his wife Queen Camilla during her visit to the United Kingdom. She returned home from London on May 9.