Finance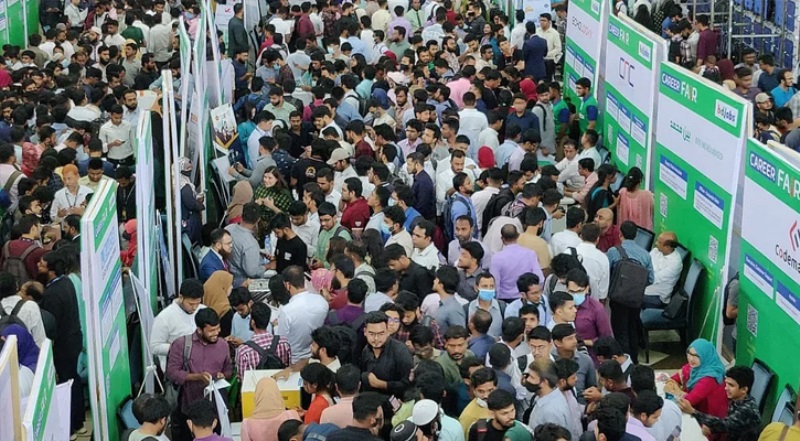 Number of unemployed people in Bangladesh decreased
Dhaka, March 30: The Bangladesh Bureau of Statistics (BBS) said that the number of unemployed in the country is 26 lakh 30 thousand. Among them, the 16 lakh 90 thousand are men, and 9 lakh 40 thousand are women.
According to BBS, the rate of unemployed people in the country has now decreased to 3.6 percent, which was earlier 4.2 percent. Such a figure emerged in the 'Labor Force Survey 2022' published by the Bangladesh Bureau of Statistics (BBS) on Wednesday (March 29). BBS organized a discussion meeting on this occasion at Statistics Bhaban in Agargaon.
It was said in the meeting that this huge unemployed population does not even get an opportunity to work for one hour in a week. This calculation of unemployment is according to the criteria given by the International Labor Organization (ILO). The ILO considers that a person is considered unemployed if he does not work for one hour a week.
Labour market indicators have changed significantly over the past five years, according to the BBS report. In the results of 2022, the unemployment rate index has decreased. There has been a positive change in the participation rate of the working population in the labor force and the participation of women in the workforce, especially in the labor market, has increased. Labour market participation of youth has increased. Working population in agriculture and service sector increased.
The data obtained will play a very effective role in the implementation, monitoring and evaluation of the Prime Minister's promises and election manifesto 2018, the Sustainable Development Goals and the Five-Year Plan. Detailed reports will provide analysis of labor market indicators and comprehensive information.