Finance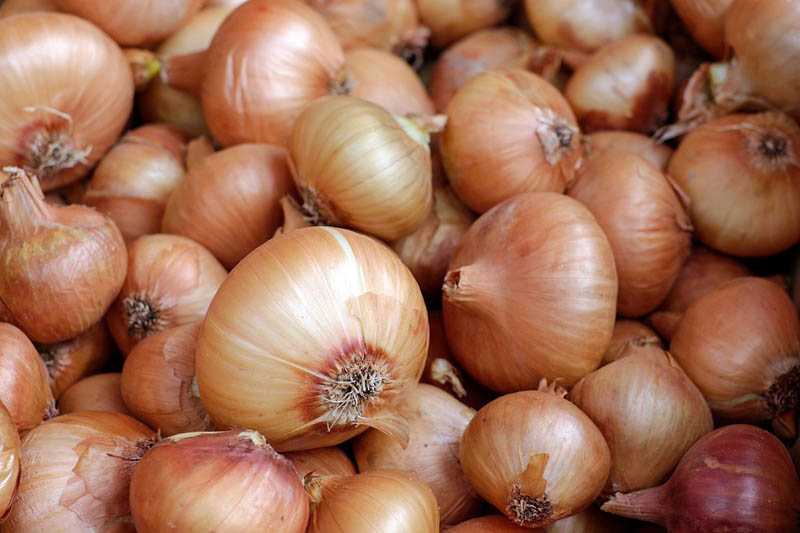 Pixabay
On the first day, 1532 tons of onion arrives from India
Dhaka, June 6, 2023 : Finally permission to import onions from India has been received.
Due to this, the price has started to decrease in the market.
Onion has been sold at the rate of Tk 85 to Tk 100 per kg for a few days.
The price of that onion has now decreased by Tk 10-25 depending on the place.
Meanwhile, 1532 tonnes of onion entered the country from India on Monday, the first day of import permit.
Among them, 1 thousand 97 tons of onions were imported through Sonamsjid land port of Chapainawabganj, 300 tons through Bhomra land port of Satkhira, 40 tons through Hili of Dinajpur and 75 tons through Benapole of Jessore.
After two and a half months, onion import started again through Sonamsjid land port of Chapainawabganj.
The onion import started from the afternoon through Sonamsjid land port, the second largest in the country.
Meanwhile, 57 trucks loaded with onions have entered Sonamsjid land port. Prabhat Kumar Singh, assistant commissioner of Sonamsjid land port customs confirmed that 1 thousand 97 tons of onions have arrived.
11 trucks (300 tonnes) of Indian onions arrived through the Bhomra land port in Satkhira on the first day of receiving the import permit. These trucks entered Bhomra port in Bangladesh at 6:30 pm.
Two trucks with onions from India entered Bangladesh at around 5:40 pm through Hili land port in Dinajpur. An importing company named N Alam Enterprises brought 40 tons of onion.
Meanwhile, import of Indian onion has started through Benapole land port of Jessore. Dhaka importer Zarif International brought 75 tons of onion in three trucks around 8 pm on Monday.
Benapole Customs House Deputy Commissioner Tanveer Ahmed said that 75 tonnes of onion from India arrived at Benapole port at night. Imported at US$ 150 per tonne, but levied at US$ 320 per tonne. Traders have to pay duty at the rate of 10 percent on the customs value to get discount on imported onions.