Finance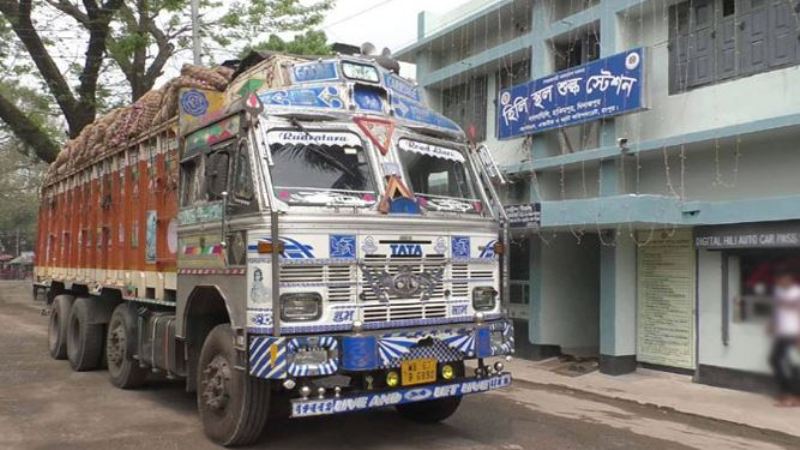 Collected
Onion imported through Sona Masjid and Hili land ports
Dhaka, June 5: The government had stopped the import of onion due to sufficient production in the country. Despite sufficient stocks, the onion market was volatile for several months only on the pretext of stoppage of imports. The price of onion increased two and a half to three times in a span of two months. Onion prices could not be reined in despite the operations of the Consumer Rights Protection Department and mobile courts in various markets.
Finally, the government announced the import of onions on Sunday. In continuation of this, onion import started from Sonamsjid and Hili, one of the largest land ports of the country, from Monday afternoon. Onion trucks entered Sonamsjid port around 4:30 pm and Hili at 5:40 pm.
Prabhat Kumar Singh, assistant commissioner of Sonamsjid land port customs, said that onion-carrying trucks have started entering since afternoon. Entry of trucks is allowed on receipt of IP approval documents.
Meanwhile, at 5:40 pm on Monday, two trucks loaded with onions entered Heli and the import started. An importing company named N Alam Enterprises is importing the onions.
Earlier, the government stopped the import of onions from India from March 15 this year to ensure the fair price of onions produced by domestic farmers. Yusuf Ali, assistant pest control officer of Heli land port plant control center, said that 7 importers of Heli got permission to import 18 thousand metric tons of onions on Monday afternoon. They are Satta Banijaloy, Raihan Traders, N Alam Traders, Salam Traders, Saleha Traders, BK Traders and BS Trading.
Haroon Ur Rashid, president of Healy Import-Export Group, said that to keep the price of onion normal in the country's market, the Ministry of Agriculture has given permission to import Indian onion from the farm. Already traders have done LC. He said that the price of onions in the current market will be reduced by half if the amount of onions that the onion traders of Bangladesh are doing LC for import will come.