Finance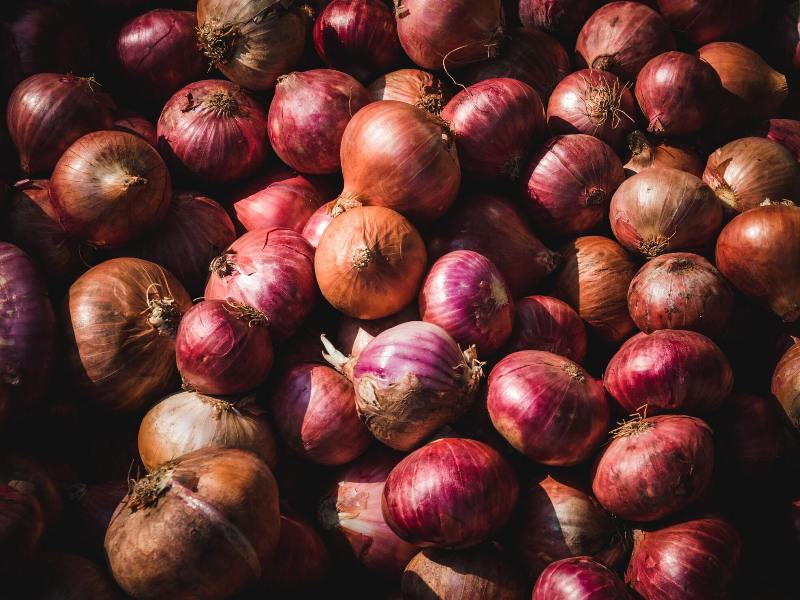 Goh Rhy Yan/Unsplash
Onion prices high despite surplus in production
Dhaka, October 7: Onion prices have skyrocketing in Naogaon. In the last one week, the price of onion has increased by Tk 10-12 per kilogram in the district. Buyers lost their way due to sudden rise in onion prices, who said the rise in onion prices is a ploy by traders. However, traders have attributed to the rise in retail price to a hike in their buying price.
According to the district agricultural extension department, 50,289 metric tons of onions have been produced in the district this year. Last year the production was 47,690 metric tons. The demand for onion in the district is 30,575 metric tons.
In the city's wholesale market, local onions are being sold at Tk 55-60 per kg. And Indian onion or LC is being sold at Tk 48-50 per kg. In the last one week, the price of onion has gone up by Tk 10-12 per kg. The onion that was Tk 44 a kg a week ago is now being bought for Tk 56 per kilogram.
Wholesellers said one kg of onions was sold at Tk 52-54 on Monday (October 4). On Tuesday (October 5) it is sold at Tk 58-60 per kg. As the price of LC onion has gone up, so has the price of domestic onion. However, the seller said that the price of domestic onion has not increased at the level at which the price of LC onion has increased.
Naogaon District Agriculture Extension Department Deputy Director Shamsul Wadud said onion production in the district has increased this year as compared to last year. The price of onion is higher in the market due to the manipulation of traders. However, the price of new onions will actually go down, he said.