Finance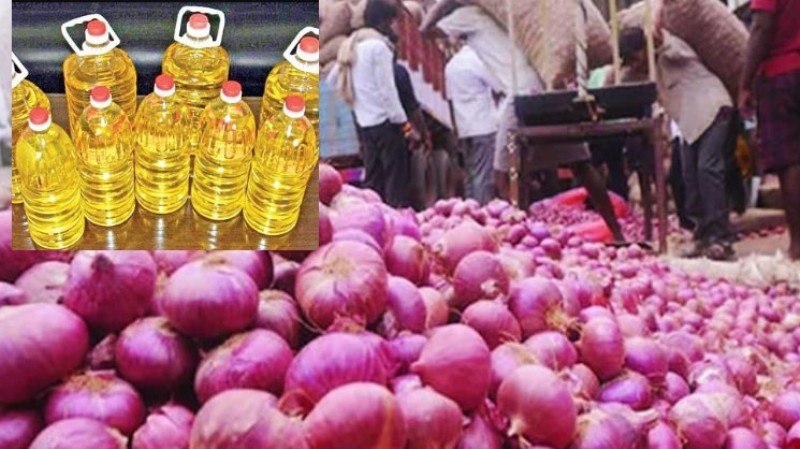 Collected
Onion prices plummet
Dhaka, May 14: Last week, the highest price of onion at the market was Tk 1,500 to Tk 1,600. The farmers expected some profit. But the farmer's hopes are dashed. This is because the price of onion has come down by an average of Tk 500 per maund in a week.
On Saturday (14) the country's largest onion market in the best quality onions sold at a price of Tk 1,000 to Tk 1,100 per maund. Cracked onions are also being sold at Tk 200 per maund. The farmers have been severely affected.
According to them, the price of one liter of soybean oil is more than one maund of cracked onion.
Banagram market was filled with onion. Unable to find space in the market, many farmers have left sacks of onions on the road. There is no demand in the market in proportion to the import of onion. Traders are not keen on buying more onions. Farmers are selling onions pleading to traders.
Talking to several onion farmers, it is learned that in the last two years, they have been facing natural calamities but was able to get good prices in the market. This time they have been able to bring the onion home safely. However, due to heavy rains in several phases during the onion season, the onion plants were in full bloom. Most of the onions in the land have burst. The price of cracked onion is low and it cannot be kept at home. Such cracked onions were seen being sold at a price of Tk 200 per maund in the market on Saturday.
According to the farmers, this time it rained several times untimely after planting onions. At that time water was also accumulated in many lands. As a result, flowers bloomerd on the onion plants. As a result, production has decreased a lot. In the land which used to yield 60-70 maund in bigha, this time it has become 40-50 maund.
According to the farmers, this time the land has to be leased for Tk 15,000 to Tk 20,000 per bigha of onion. This has cost the farmers Tk 40,000 to Tk 45,000 per bigha. The average yield of one bigha of onion is 40-50 maund. If they sell onions for Tk 900 to Tk 1000, their production cost will not be covered.
Prashanta Kumar Sarkar, Regional Agricultural Information Officer and Communications Specialist, Agriculture Information Service, Pabna, said the target was to cultivate onion in 53,305 hectares of land in Pabna district this time. The target of cultivation has been exceeded. The agriculture department is hopeful that at least 7,49,034 metric tonnes of onions will be produced from Pabna this time.