Finance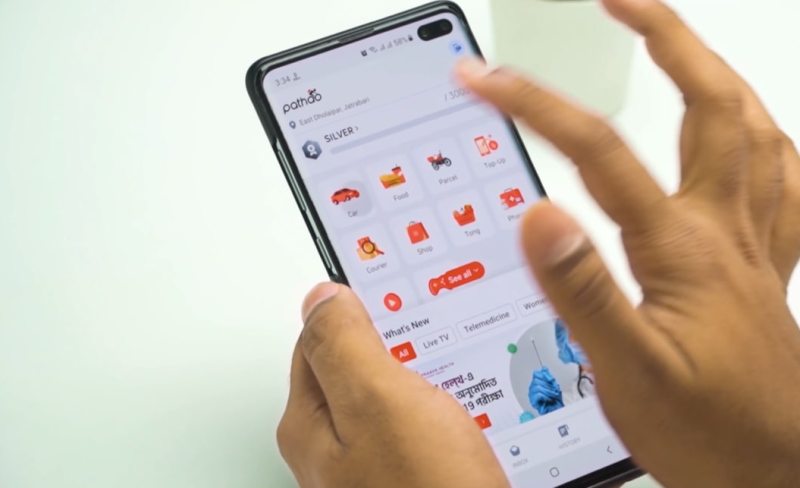 Screengrab from YouTube
Pathao decreases commission to 10 percent during peak hours
Dhaka, November 25: Professional riders can earn up to 90 percent of their trip fare after ride-sharing company Pathao announced its decision to reduce its commission on bike rides, according to reports.
Effective from today (Thursday), Pathao, Bangladesh's market leader in ride sharing, will be taking 10 percent of the bike ride fares during peak hours- from 8:00 am to 11:00 am and 5:00 pm to 8:00 pm- and will charge 15 percent during the off-peak hours.
The announcement was made weeks after ride-sharing drivers had demanded that the various companies they work for reduce their commission from the existing 25 percent to 10 percent.
Pathao's new implementation is the lowest rate of commission charged by any platform in the country. The new commission structure is applicable across Bangladesh.
Earlier, Pathao charged 15 percent as commission on two-wheel rides in the capital Dhaka and 25 percent in Chittagong and Sylhet.
According to reports, the new commission structure will encourage more riders to make their service available, thus making it easier for commuters to book a two-wheel ride during peak hours.
Fahim Ahmed, CEO and managing director of Pathao, said: "Pathao has created opportunities for our aspiring riders to earn more and improve their lives. With this commission cut, we wanted to recognise the largest and most loyal pool of riders at Pathao, who are ensuring a safe and reliable experience for our users."
The Dhaka Ride Sharing Drivers Union had threatened to go on a strike from November 28 if they were not integrated under the labour law framework. They made the demand during a press conference in Dhaka on November 14.
The union also demanded the formation of a policy for ride-sharing apps that ensured no ride-sharing driver or rider is blocked by the app without proof of guilt, and another policy to prevent the companies from depriving the drivers of their share of the fare in the name of "upfront bills."
Other demands made during the conference include legal parking in Dhaka, Chittagong and Sylhet, and exemption of Advanced Income Tax (AIT) from enlisted vehicles.