Finance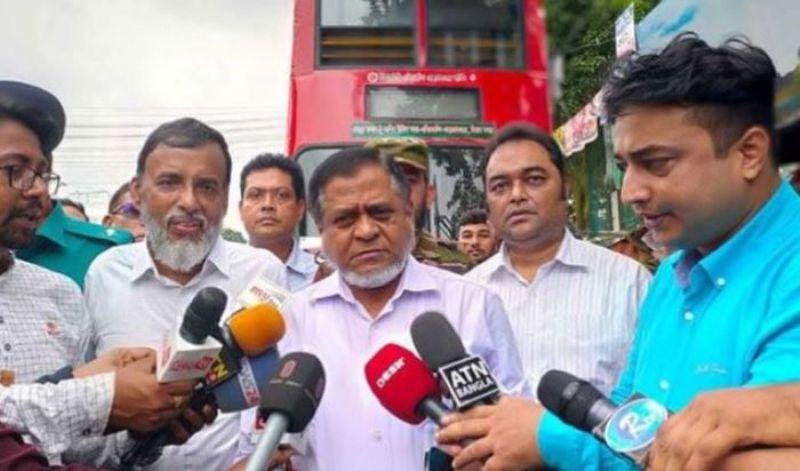 Collected
People avail bus to see the elevated expressway
Own Correspondent, Dhaka, 18 September 2023: Public transport, except private cars, has not responded much to the use of the elevated expressway. Then the Bangladesh Road Transport Authority (BRTC) decided to operate buses on the elevated expressway. BRTC bus service started on elevated expressway on Monday.
Eight buses of the state transport agency are plying through the first phase of the flyover. Ordinary people can travel in these buses. After the inauguration of BRTC's bus service through Dhaka Elevated Expressway on Monday, regular buses are running on one route for the first time. From Khejur Bagan via Vijay Sarani, the bus will get down to Airport Kawala and reach Uttara Jasimuddin. The fare on this 11.4 km route has been fixed at Tk 35. On the first day, many people are riding the bus. Bus passenger Sarwar Hossain said, after buying a ticket for Tk 40, Jasim Uddin will return to Khajur Bagan from Jasim Uddin.
A resident of Indriya Road said that the elevated expressway has now become public. We can ride. Some are choosing to fly for safe travel to avoid the jam.
The fare from Khejur Bagan to Airport is Tk 35, from Khejur Bagan to Jasim Uddin Tk 40, from Jasim Uddin to Tk 10.
Ticket master Swayan Kabir said that the bus will stop at the airport directly from the palm grove. The bus will leave after 15 minutes. Today is the first day with more people.
BRTC Director (Administration) SM Kamruzzaman said that initially 8 double decker buses are being operated on the elevated expressway from Monday. Buses will operate from 7 am to 8 pm.
Meanwhile, if the number of passengers increases, the number of BRTC buses on the Dhaka Elevated Expressway will be increased, said the Secretary of the Roads and Highways Department. He said that the demand of common people for a long time was to start a bus service. Farmgate is an important place, many passengers travel from here. Farmgate is a hub. In view of that, eight buses of Jasim Uddin BRTC will run from Farmgate every day from 7:30. If the number of passengers increases, we will increase the number of cars.