Finance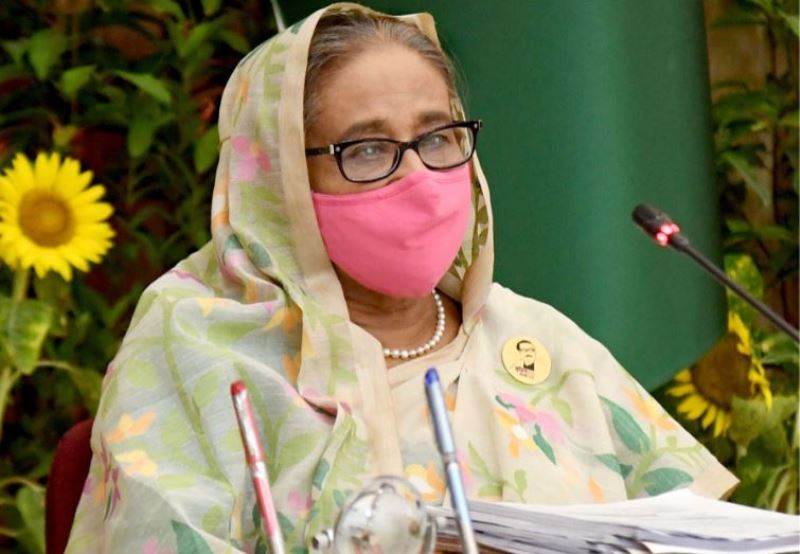 PID
PM Hasina announces incentives worth Tk 3,200 crore for low-income people
Dhaka, July 14: Prime Minister Sheikh Hasina has announced five new incentive packages worth Tk 3,200 crore to help low-income people affected by the ongoing coronavirus infection. Prime Minister's Press Secretary Ihsanul Karim made the announcement on Tuesday (July 13).
The packages are: -
1. Allocation of Tk 450 crore for day laborers, transport workers, small traders and shipping workers at the rate of Tk 2,500 per person.
2. Tk 150 crore has been allocated for the operation of special OMS (open market sale) activities in 813 centers for 14 days from July 25 to August 7 to help low-income people in urban areas.
3. A special allocation of Tk 100 crore has been made in favor of the Deputy Commissioners to provide food assistance in response to the request of the public at No. 333.
4. An additional allocation of Tk 1,500 crore to already allocated Tk 3,200 crore for providing loan assistance (at 4 percent interest) through Palli Karmasangsthan Bank and PKSF to finance employment generation activities in rural areas.
5. Allocation of Tk 1,000 crore to provide working capital loan assistance at 4 percent interest through banks for the payment of salaries and allowances of employees for hotels, motels and theme parks in the tourism sector.