Finance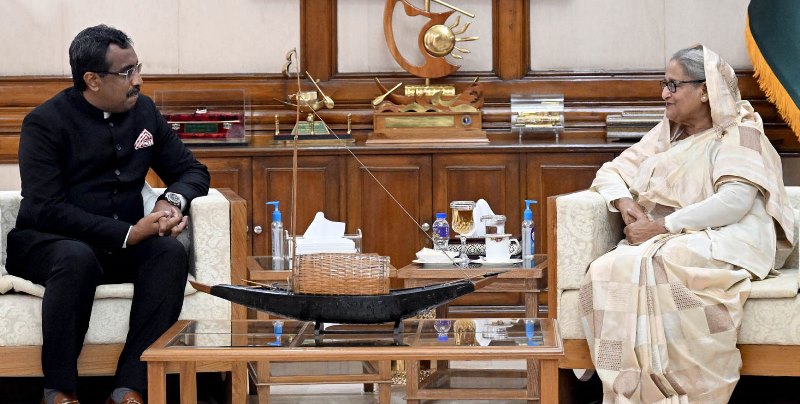 Photo: PID
PM proposes India to use Chittagong and Sylhet ports
Dhaka, March 20: Prime Minister Sheikh Hasina has proposed the use of Chittagong and Sylhet ports to India for mutual benefit, stressing on strengthening regional connectivity to increase trade and commerce.
Prime Minister said this while meeting India Foundation Governing Council member Ram Madhav at Ganabhaban on Sunday.
The Prime Minister said, "India can use our Chittagong and Sylhet ports if it wants. Increasing communication in this region will help to increase people-to-people contact."
After the meeting, Prime Minister's Deputy Press Secretary KM Shakhawat Moon briefed reporters. The Prime Minister conveyed his greetings to the Prime Minister of India through Ram Madhav.
Ram Madhav praised the extraordinary socio-economic development of Bangladesh under the unique leadership of Prime Minister Sheikh Hasina and said, "Bangladesh and India have excellent friendly relations. I hope this relationship will continue in the future."
Ambassador at Large Md. Ziauddin, State Minister for Foreign Affairs Md. Shahriar Alam and Chief Secretary to the Prime Minister Md. Tofazzal Hossain Mia were present among others.