Finance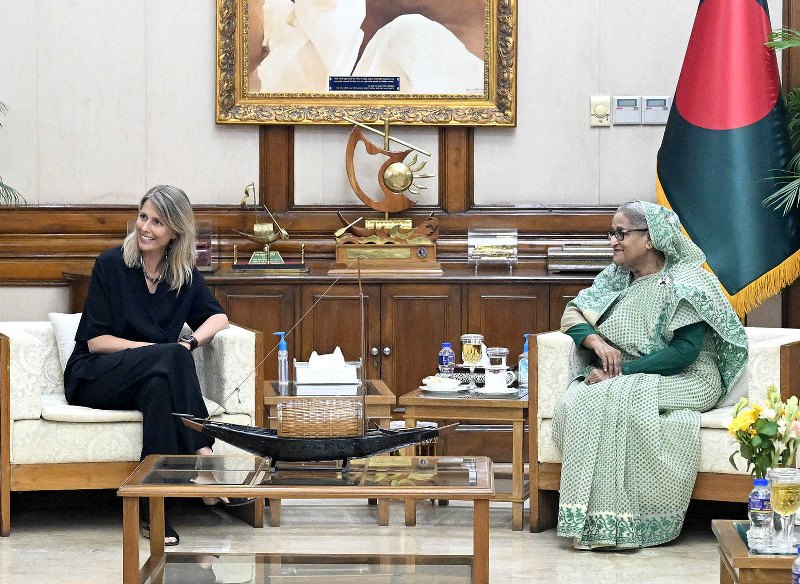 Photo: PID
PM wants greater investment from Sweden in Bangladesh's economic zone
Dhaka, May 31: Prime Minister Sheikh Hasina has called for more Swedish investment in economic zones and information communication technology (ICT) in Bangladesh.
She said, "We want more investment from Sweden in the ICT and economic areas of Bangladesh."
She made these comments when a Swedish delegation led by CEO and President of Swedish clothing company H&M Helena Helmerson paid a courtesy call on the Prime Minister on Tuesday at Ganabhaban, the Prime Minister's official residence. Prime Minister's Press Secretary Ihsanul Karim gave this information in a press briefing after the meeting.
Sheikh Hasina said that her government wants to further expand the export basket by diversifying the export products. He said that Bangladesh has its own economic policy and plans to provide employment, poverty alleviation, food security and health care.
Referring to the steps taken to combat climate change, the Prime Minister said that his government is effectively dealing with the effects of climate change. She also said that her government is very aware of the impact of climate change and is working on it.
Sheikh Hasina said, "We are working with our own funding to reduce the impact of climate change." She said that the government is working with the highest priority to ensure women's empowerment and gender equality.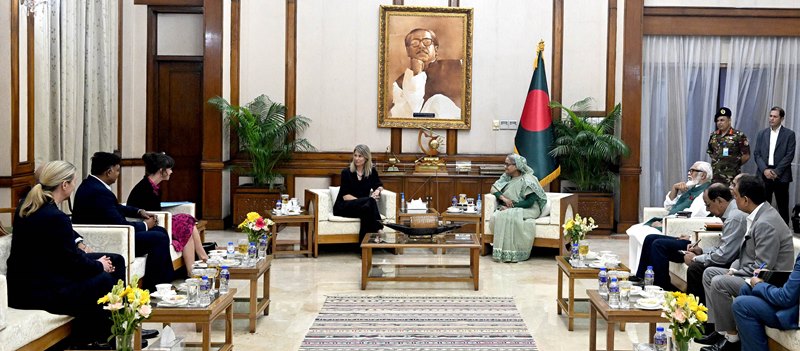 Photo: PID
The Prime Minister appreciated the Swedish move of not canceling any purchase orders from Bangladesh during the bad times arising out of the Covid-19 pandemic, despite the global outbreak of the coronavirus.
On the other hand, the Swedish businessman said that they have a special relationship with Bangladesh. She said, we have been doing business with Bangladesh for the last three decades. We want to further the business with Bangladesh.
Helena Helmerson lauded the remarkable socio-economic development of Bangladesh and the Prime Minister's leadership to ensure the country's progress by successfully controlling the Covid-19 situation.
At that time, Prime Minister's Private Industry and Investment Adviser Salman Fazlur Rahman, Prime Minister's Principal Secretary Md. Tofajzel Hossain Mia, Swedish Ambassador to Dhaka Alexandra Berg von Linde and H&M's Chief Financial Officer Adam Carlson were present.