Finance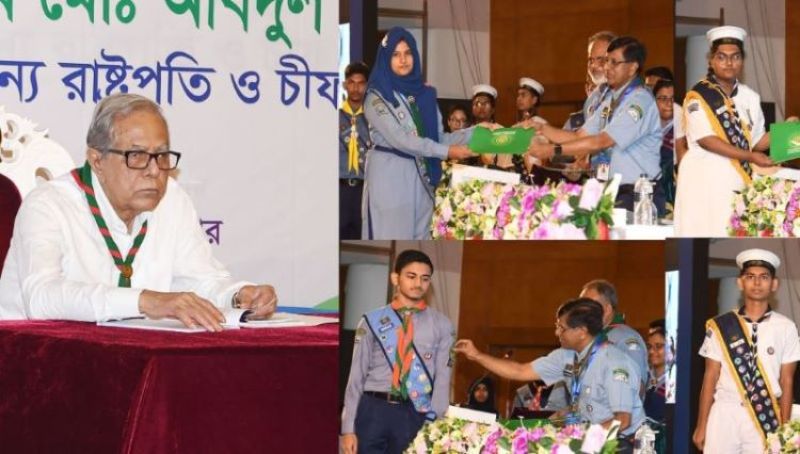 Photo: PID
President calls upon the youth to become self-reliant through investments
Own Correspondent, Dhaka, June 28: President Md. Abdul Hamid has called upon the youth of the country to become self-reliant by investing their talents and innovative energy without rushing for jobs.
Speaking at a discussion held in Agargaon on the occasion of International MSME Day 2022 on Monday, the President said that today's educated youth are chasing jobs after completing their studies but it is absolutely impossible for everyone to get a job. The only alternative is to develop educated unemployed youth as entrepreneurs.
The Prime Minister virtually joined the discussion between the Ministry of Industries and the SME Foundation from Bangabhaban.
He said that an entrepreneur not only creates employment for himself, but also creates employment for others. The facilities needed to become an entrepreneur may not be fully developed, especially when it comes to getting a loan. However, several steps have already been taken to this end.
Abdul Hamid said that although agriculture is the lifeblood of the economy in agricultural Bangladesh, the development of agriculture as well as industry is undeniable for the overall economic development of the country. Father of the Nation Bangabandhu Sheikh Mujibur Rahman nationalized all the big factories and gave special importance to the development and management of these factories.
He remarked that the trend of industrialization of Bangladesh is going ahead in the light of Bangabandhu's economic philosophy.
Noting the importance of micro, small and medium enterprises (MSMEs) as the driving force of the economy, the President said, "Industrialization, job creation, poverty alleviation and balanced development are possible through the development and growth of the MSME sector."
He said due to the industry-friendly policies and initiatives of the present government, Bangladesh has already achieved unprecedented development in the industrialization of the private sector.
The President said that in the last 13-14 years, the number of large and heavy industries as well as small and medium industries in the country has increased at a significant rate. It has created employment across the country as well as accelerated overall economic and social development. In the 2007-2008 financial year, the contribution of the industrial sector to the country's GDP was 17.77 percent. In the fiscal year 2020-21, it has increased to 34.99 percent.
He said that despite the Corona pandemic, the GDP growth in the fiscal year 2020-21 was 6.94 percent, which is 7.25 percent in the current fiscal year. This year, our per capita income has risen to 2,814 US dollars.