Finance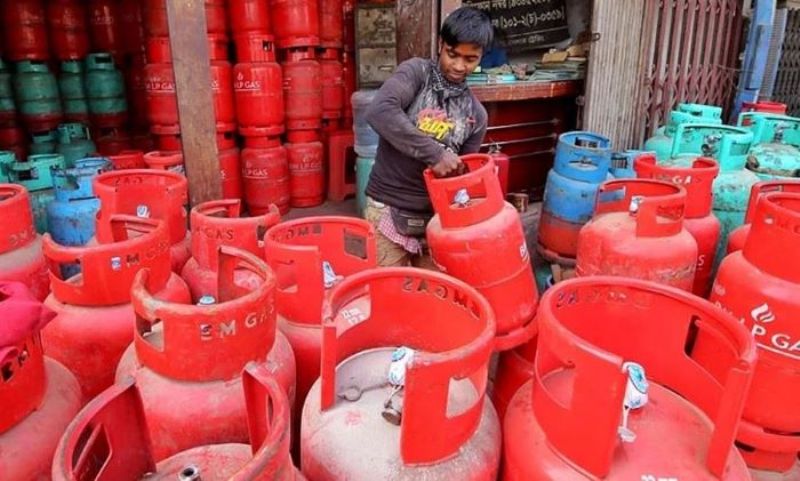 Collected
Price of 12 kg LPG increased by Tk 79
Own Correspondent, Dhaka, 2 October 2023: The price of liquefied petroleum gas (LPG) at the consumer level in the country has increased again within a month. This time the price of 12 kg cylinder has been increased by 79 taka to 1 thousand 363 taka.
The announcement was made by the Bangladesh Energy Regulatory Commission (BERC) at a press conference at TCB Bhawan in the capital's Caravan Bazaar on Monday. The new prices are effective from 6 pm on Monday. Earlier, in the month of September, the price of 12 kg LPG was increased from Tk 140 to Tk 144 to Tk 1284. Apart from the 12 kg cylinder, the price of all cylinders starting from 5.5 kg to 45 kg has been increased.
Among them, the price of 5.5 kg has been increased to Tk 625, 12.5 kg- Tk 1420, 15 kg- Tk 1704, 16 kg- Tk 1818, 18 kg- Tk 2045, 20 kg- Tk 2272, 22 kg- Tk 2500, 25 kg- Tk 2840, 30 kg- Tk 3408, the price of 33 kg is Tk 3749, 35 kg is Tk 3976 and the price of 45 kg is Tk 5113.
According to the announcement, private LPG retailer points have adjusted the price of 113 taka 61 paise per kg at the consumer level including tax. Besides, the price of private LPG supplied in liquid state in reticulated system has been adjusted by 109 taka 79 paisa per kg including Musak. Apart from this, the price of autogas at the consumer level has been adjusted to 62 taka 54 paisa per liter.