Finance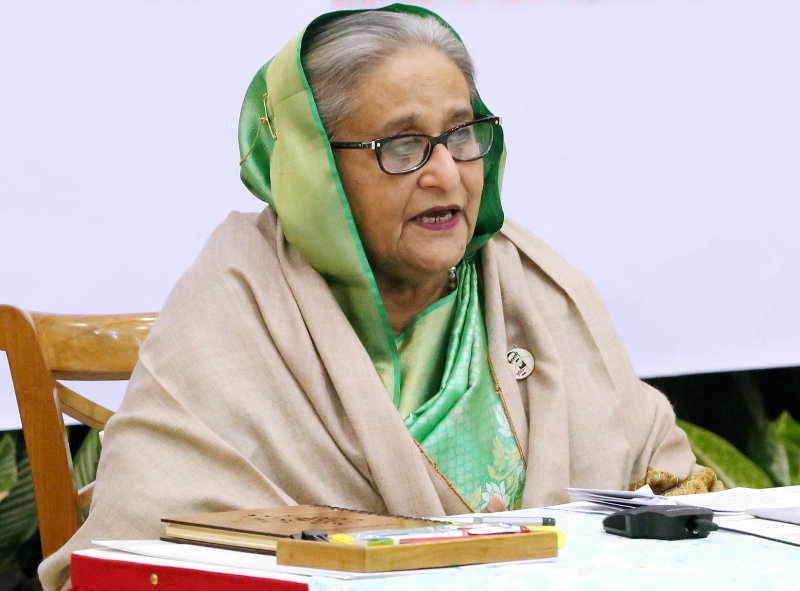 PID
Prime Minister Hasina orders to curb inflation
Dhaka, June 6: Prime Minister Sheikh Hasina has directed the concerned people to take necessary measures to curb the high inflation to ease the suffering of the people on commodity prices.
She said, "We accept that people are suffering due to inflation and loadshedding. Accepting it will not work. We have to deal with it with various strategies. Our first objective will be to work to ensure that inflation does not increase."
The Prime Minister gave this directive at the meeting of the Executive Committee of the National Economic Council (ECNEC) at the NEC conference room in the capital's Sherebangla Nagar on Tuesday (June 6). It was presided over by Prime Minister and ECNEC Chairperson Sheikh Hasina.
At the end of the meeting, Planning Minister MA Mannan briefed the journalists by highlighting the instructions of the Prime Minister. Quoting the meeting, the Planning Minister said, "The Prime Minister said that inflation must be tackled. The first objective is to prevent it from increasing. Enough, no more. The stock in the market must be increased. Import or internal production must be increased. The stock of daily commodities must be increased at various points across the country. Sensitive items, which go up in price overnight, need to stock up. TCB needs to stock more aggressively."
The Prime Minister said, "It will not be enough to stock only in Dhaka - the stock of sensitive products should be increased in Rajshahi, Khulna, Sylhet, Chittagong and other places. The stock of rice, dal, potato, oil, onion should be increased on a scientific basis. These strategies should be taken quickly."
The head of government has also ordered to find out the reason why inflation is increasing.