Finance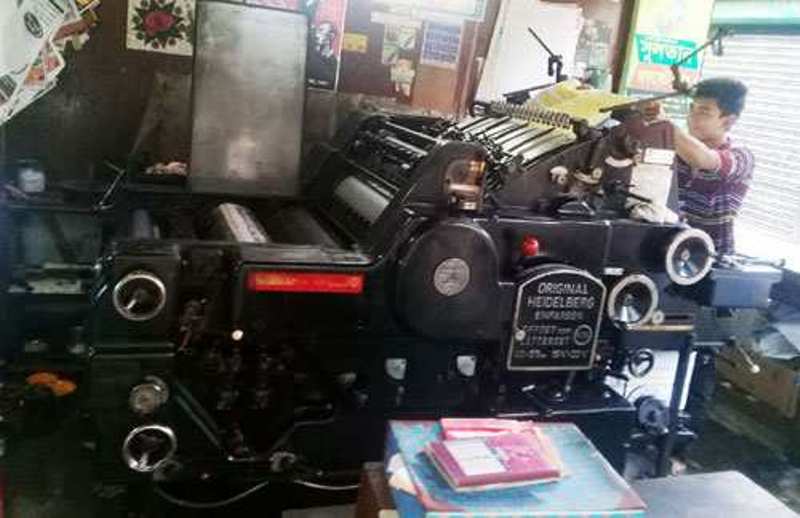 File Picture
Printing industry under threat during Covid-19
Dhaka, November 23: The capital's printing and packaging industry is in dire straits due to the coronavirus. At other times of the year (November-December) the printing press and packaging factories remains extremely busy, but in the current situation, it is witnessing a slump.
Concerned parties say they have not heard of such a catastrophe in the last hundred years. In such a situation, despair has filled the minds of thousands of people involved in this industry.
Workers of many printing-packaging factories in the capital are spending their time lazily. Owners are being forced to lay off many workers as there are no orders like before. Those surviving are working slowly.
It is learned that the press traders have suffered due to the lack of orders for calendars, diaries and notepads in the printing presses this season. Traders are opening shops every day in the hope of seeing a new dawn. Although almost all government and non-government institutions of the country have been closed for a long time, the desired work is not coming to the press.
Every year from October to January, the workers of Azad Products, a famous printing house in the capital, spend their time making diaries, calendars and notepads. This time their work has been reduced by 50 percent. However, the amount of work is expected to increase next month, i.e. in December.
Meanwhile, United International University publishes promotional publications worth at least half a crore rupees every year. But due to the financial crisis, no publication is being published this time. Educational institutions have been closed since last March. Classes are running online. For this reason, the university authorities have decided not to print desk calendars, examination books, notepads and many other publications.
Mohammad Shahjahan, general secretary of the Bangladesh Printing and Production Association, said, "Printing presses, design houses, binding factories and showrooms are on the verge of closing due to lack of work. There are no buyers in the market, so work is not coming. While some get little work, many are forced to close factories. If such a situation continues, the industry will collapse."
The government has been asked to waive VAT to keep the industry afloat in the current situation.