Finance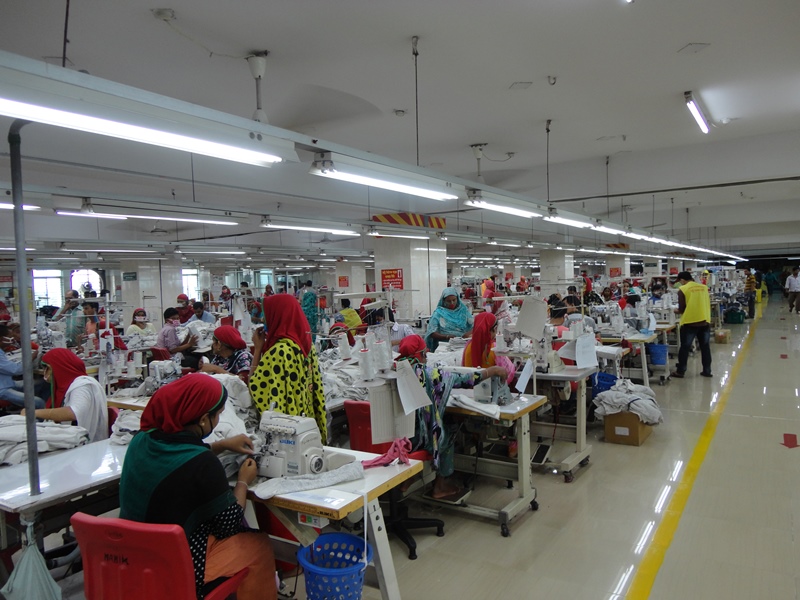 Photo: Wikimedia Commons/Fahad Faisal
Proposal to impose 0.5% tax at source on garment exports
Dhaka, March 8: BGMEA and BKMEA, two associations of the garment sector, have proposed to reduce the applicable withholding tax rate from 1 percent to 0.5 percent against exports of ready-made garments for the next five years.
The leaders of the organization made this proposal in the pre-budget discussion at the Agargaon National Revenue Building in the capital on Tuesday. Besides, they proposed to reduce the income tax rate from 10 percent to 0 percent on cash assistance given against exports and corporate tax rate for green factories to 10 percent.
Leaders of BGMEA, BKMEA and BTMA were present in the discussion held under the chairmanship of NBR Chairman Abu Hena Md. Rahmatul Munim.
BGMEA President Farooq Hasan said that foreign buyers have reduced export orders due to the Corona epidemic and the Russia-Ukraine war. Exports have increased in terms of rupees but exports have decreased in terms of numbers. In such a situation, if tax at source is fixed at 0.5 percent as before, it will be helpful to meet the current challenges and it should be kept in effect for the next 5 years.
He demanded to increase the number of Authorized Economic Operators (AEOs) for speedy shipping and clearance of goods. Other proposals of the organization include VAT exemption for 12 types of establishments in the garment sector to make exports competitive, removal of HS code complexity and duty exemption on import of washing-drying machines and fire extinguishers.
BKMEA Executive President Mohammad Hatim, demanding reduction of tax at source against exports, said that the law states that the amount of tax at source cannot be adjusted. It is our basic right to adjust if you overcharge. This should be considered.
He proposed exempting companies in the ready-made garment sector from the obligation to file zero VAT returns, 0 percent duty and cess on imported chemicals for setting up solar panels and ETPs.