Finance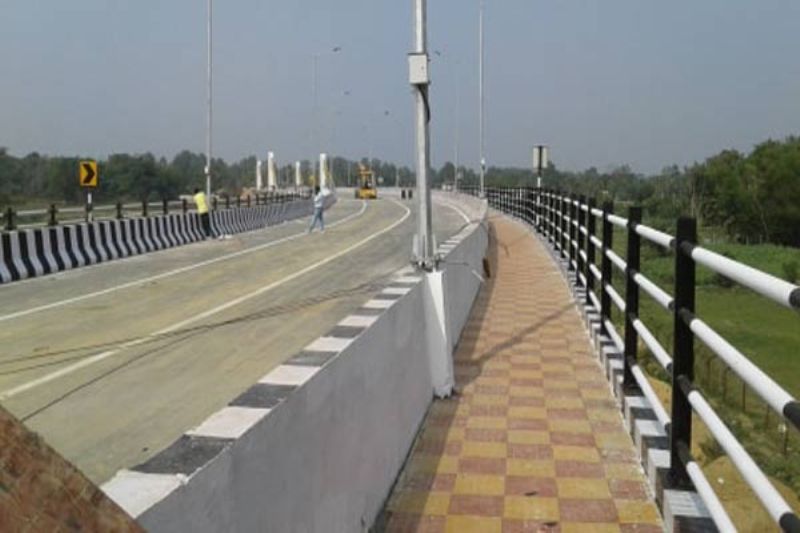 File photo
Ramgarh Land Port: Trade with Northeastern states of India will increase
Own representative, Dhaka, January 2: The historic Ramgarh in Khagrachhari, a subdivisional town in the Chittagong Hill Tracts, was hidden for many years, but it has been attracting the attention of the people of the country for the past few years. Because, Bangladesh-India communication zone- Ramgarh Land Port is being constructed in Ramgarh upazila.
Earlier, on March 9 in 2021, the Prime Ministers of the two countries joined hands and inaugurated the first Bangladesh-India Friendship Bridge-1 over the Feni River at Ramgarh. The bridge between the two neighbouring countries has not opened yet as the construction works of the land port have not been completed.
With the inauguration of the bridge, inspection, attendance of visitors and ongoing work — the under-construction Ramgarh Land Port was at the centre of discussion in the district in 2021. After its opening, Bangladesh-India Friendship Bridge-1 will expand trade and commerce between Bangladesh and the Northeastern states of India, including Tripura, Meghalaya, Assam, Manipur, Mizoram, Nagaland and Arunachal Pradesh. The socio-economic conditions may change.
On June 6 in 2015, Bangladesh Prime Minister Sheikh Hasina and Indian Prime Minister Narendra Modi laid the foundation stone of the India-Bangladesh Friendship Bridge via video conference.
The construction of the of the 412 metres long and 14.8 metres wide international bridge in Khagrachari's Ramgarh Mahamuni area has cost Rs 133 crore. The main bridge over Feni river is 180 metres long. There are 90 metres on both sides. There is a 232-metre-long associated bridge with the main bridge. There are 12 pillars in the bridge. Of those 12 pillars, eight are in Bangladesh and four are in Indian territory.
The construction work was supervised by Indian state-owned company, National Highway Infrastructure Development Corporation Limited, and contractor firm Messrs Dineshchandra R Agrawal Infracom Pvt. Ltd. Construction work of the main bridge was completed on January 13 in 2021.
The locals hope that with the opening of the land port, there will be a massive employment for all the hill tribes of the backward Chittagong Hill Tracts. There will be an overall economic improvement for the local people. The land port will also be a gateway for the tourism industry in the Chittagong Hill Tracts.
In order to open Ramgarh Land Port, Bangladesh Land Port Authority has taken a project worth Rs 100 crore to build up various offices related to the port, check posts, warehouses, residential buildings, shades and other necessary structures on the acquired 10 acres of land at Ramgarh's Mahamuni area. A contractor firm named Monico Limited has been hired to implement the project. The work on the project is expected to begin this month.