Finance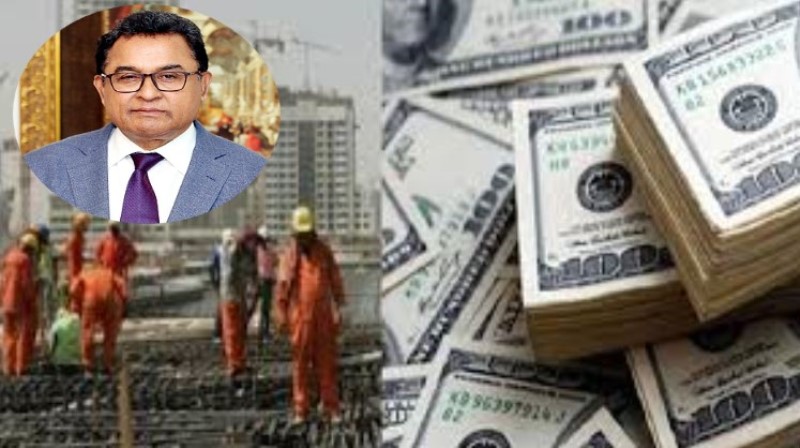 Collected
Remittances will remain unchanged: Finance Minister
Dhaka, August 12: Finance Minister AHM Mustafa Kamal has expressed hope that remittances will remain unchanged. The finance minister told reporters at an online briefing after the 22nd meeting of the Cabinet Committee on Economic Affairs and the 27th Public Procurement on Wednesday (August 11). The meeting was held under the chairmanship of the Finance Minister.
Commenting on the CPD's remarks that the magic of remittances is coming to an end, the Finance Minister said, "Is remittance magic? If remittances are magic, the magic is likely to end. But remittance is not magic. So remittances will never end. Remittances will remain where they were. But the problem is that since we started promoting remittances in 2019, a certain group has taken a stand against it. They have been saying that remittances cannot be increased by incentives and they have said that it will never increase. They said it was temporary, not sustainable. It will end at any moment. Before we announced the stimulus in 2019, our remittances were USD 13.1 billion [US] dollars a year. But in the first year after giving 2 percent incentive, we collected 18.2 billion [US] dollars. In the second year, remittances went up to about 25 billion [US] dollars. It's incredible. With remittances reaching 25 billion, they say much more has arrived. They want more or less to come."
"It has nothing to do with remittances. I was able to send them properly. We have no complaints that they could not go. The biggest thing is they are going wherever they go. It didn't stop, it was ongoing. More people will go when the [coronavirus] situation becomes normal. The point is that the problem with remittances is getting better. Special expenses have been incurred for going abroad, there are loan arrangements on all terms. There are all kinds of arrangements for them," the minister said about allegation on the benifits received by expats.
He added, "In the first nine days of this month, remittances worth 567 million [US] dollars have come. At the same time, last year, remittances worth 450 million [US] dollars had come in first nine days. Even after this, they won't agree. This is why they say that it is necessary to love the country and think of the good of the people."