Finance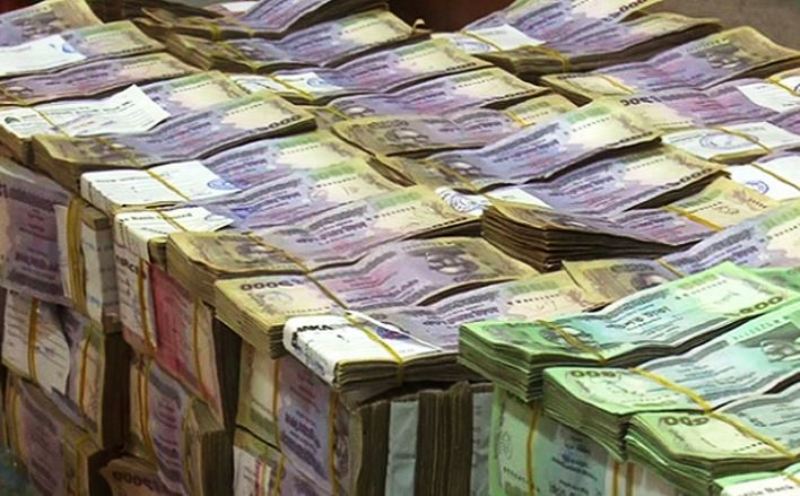 File photo/Collected
Revenue increased by more than Tk 40,000 cr
Own Correspondent, Dhaka, August 1: The National Revenue Board, NBR, collected a record revenue of around Tk 3 lakh 300 crore in the last financial year. Earlier in the history of the country, the revenue collection never exceeded three lakh crore taka.
In the previous fiscal year (2020-21), a revenue of Tk 2 lakh 59 thousand 900 crore was collected. According to this, it has been possible to collect about 40,400 crore taka or 15.50 percent more revenue in the last financial year.
In this context, the former chairman of the National Board of Revenue, Md. Abdul Majeed, said that collecting more than three lakh crore taka is definitely a milestone. However, the tax-GDP ratio is still stuck at 10 percent. NBR should get out of here.
Although the revenue collection is a record, it is Tk 29,800 crore less than the target. In the last financial year, the target of revenue collection was 3 lakh 30 thousand crore taka. According to NBR data, the highest revenue of Tk 1 lakh 8 thousand 355 crore was collected from Value Added Tax or VAT in the last fiscal year, which is 11 percent more than the previous financial year. In the financial year 2020-21, the total collection from VAT was Tk 97,507 crore.
In the last financial year, the total collection from income tax was Tk 1 lakh 2 thousand 340 crore. Compared to the previous financial year, which is Tk 17,116 crore or 21 percent more. Tk 85,224 crore was collected in that financial year.
In the last financial year, about Tk 89,456 crore were collected from the customs department. The last financial year collection from this sector is 16 percent higher than that of 2020-21 financial year. In that fiscal year, Tk 77,000 crore was collected from the customs sector.
The tax collection rate in the country is very low compared to the Gross Domestic Product (GDP). Bangladesh's tax-GDP ratio is now 10.09 percent. Whereas in Nepal this ratio is 24.02 percent and in Laos, it is 13.14.03 percent. These two countries will transition from the list of Least Developed Countries (LDCs) in 2026 along with Bangladesh.