Finance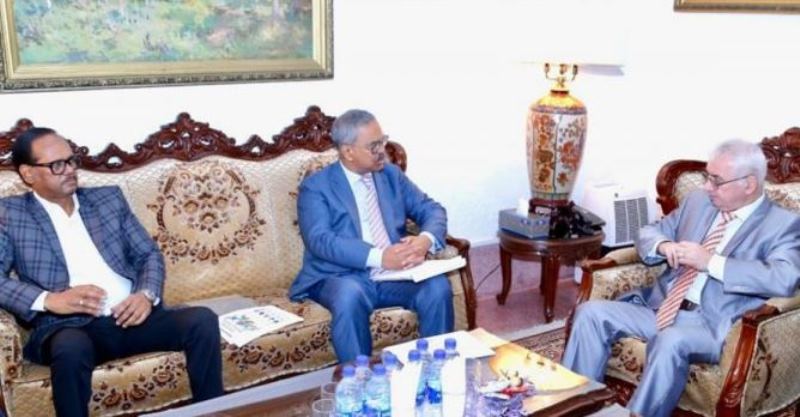 Photo: Collected
Russian ambassador informed about the upheaval in ready-made garment sector
Own Correspondent, Dhaka, Sept 16: President of BGMEA Farooq Hasan paid a courtesy call on the Russian Ambassador to Bangladesh, Aleksandr Mantytsky.
At that time, the BGMEA President informed the ambassador about the current situation of the country's ready-made garment industry, particularly the industry's diversification of high-value products, increasing the capacity of the backward linkage industry, use of energy-efficient technologies in production, and making all-out efforts to improve efficiency.
On Thursday (September 15), BGMEA President Farooq Hasan met the Ambassador at the Russian Embassy in Dhaka. BGMEA President was accompanied by Shahidullah Azim, Director Rajeev Chowdhury, Director Barrister Vidya Amrit Khan, Director Neela Hosne Ara and BGMEA Standing Committee on Foreign Mission Cell Chairman Shams Mahmud.
In the meeting, they discussed various issues including the prospects and challenges of the garment industry in Bangladesh, the declared vision of the industry for sustainable growth, and the action plan to achieve the goals.
Farooq Hasan also highlighted the industry's achievements in environmentally sustainable development and the industry's ongoing initiatives to introduce long-term cyclical fashion management.
He invited the ambassador to participate in the 'Made in Bangladesh Week' organized by BGMEA from November 12-18 this year to highlight the apparel industry and discuss the industry's prospects and roadmap for a sustainable future.