Finance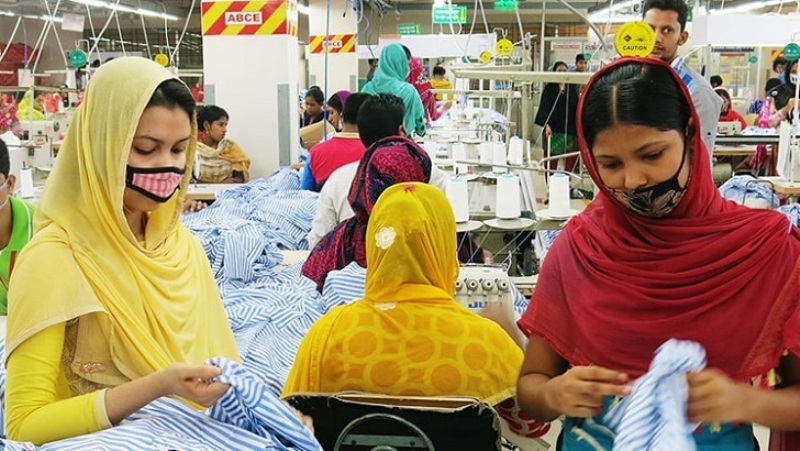 Collected
Several brands sign agreement to protect workers in Bangladeshi garment industry
Dhaka, September 3: At least 80 world-renowned brands have agreed to a new contract to protect thousands of garment workers in Bangladesh. Several companies have already signed the agreement, while the rest are expected to sign in the next few days and months, according to a report by British daily The Guardian on Wednesday (September 1).
It is learned that more than 80 companies, including Marks & Spencer, John Lewis, Asos, H&M, Zara's owner Inditex and New Look have agreed to the legally binding agreement. Brands like Primark, Next, JD Sports are in line to sign the agreement.
The agreement- International Accord for Health and Safety in the Textile and Garment Industry- was reached after the Rana Plaza tragedy on the protection of garment workers was signed by more than two hundred companies. There were also two unions representing retail and garment workers (Uni Global and Industrial).
Many retailers and brands around the world have signed international agreements and taken responsibility for the safety of garment workers engaged in their supply chain.
The original agreement, known as the 'Bangladesh Accord', was signed in 2013 after 1,134 people were killed in the Rana Plaza tragedy. The contract expired last May. The old contract was extended for another three months after the new contract was negotiated. That period also ended on August 31.
According to The Guardian, one of Primark's suppliers had a factory in Rana Plaza. Later, the British company paid a large amount of money as compensation to the victims of the accident. Primark said it aims to sign a new agreement to protect Bangladeshi garment workers and is reviewing documents at the moment.
"We're pleased that the negotiations for the new accord have now concluded," the company was quoted as saying by the UK daily.
According to the old or original agreement, if the health and safety conditions are violated in the garment factories in Bangladesh, the factories as well as the brands concerned will have to face legal action. According to The Guardian, garments in Bangladesh have been inspected more than 38,000 times since 2013 and about 200 factories have been excluded from the contract due to poor security.
At the time of signing the agreement, brands and retailers have promised to ensure the safety of factories in Bangladesh.