Finance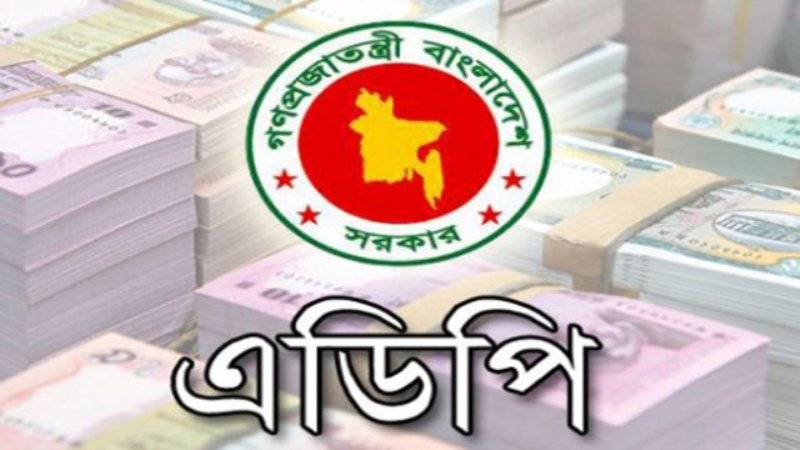 Collected
Slow down in ADP as seven ministries and departments have not spent money in two months
Dhaka, September 11: Due to the coronavirus pandemic, the implementation rate of the development program has slowed down for the first time in the current financial year (2021-2022). In the first two months of the 2021-22 fiscal year (July-August), the progress rate of the Annual Development Program (ADP) is only 3.52 percent.
Although the outbreak of coronavirus started last year, the pace of work of mega projects has not stopped. In the same period of the last financial year, the progress of ADP was 3.89 percent. According to the Planning Commission's Implementation Monitoring and Evaluation Division (IMED).
Analyzing the latest data of IMED, it has been seen that in the first two months of the current financial year, the cost was only Tk 8,338.74 crore as against 1,591 projects of the ministries and departments.
A review of the data also shows that the government has implemented 25 projects with a two-month progress or cost rate of less than one percent. Of these, three ministries and four departments have not spent any money on the project in the last two months. These are: Ministry of Civil Aviation and Tourism, Rural Development and Co-operatives Division, Law and Justice Division, Public Security Division, Internal Resources Division, Ministry of Cultural Affairs and Ministry of Foreign Affairs.
On the other hand, the ministries that have spent less than one percent are: Ministry of Science and Technology, Ministry of Shipping, Water Resources, Prime Minister's Office, Technical and Madrasah Education Division, Ministry of Defence, Statistics and Informatics Division, Security Service Division, Ministry of Land, Public Administration, Ministry of Environment, Forest and Climate Change, Ministry of Social Welfare, Ministry of Commerce, Ministry of Youth and Sports, IMED, Ministry of Information and Broadcasting, Economic Relations Division and Bangladesh Public Service Commission.
After the onset of coronavirus pandemic in the country, the condition of the existing health sector came to the notice of everyone. After that the allocation was increased in the healthcare sector. However, according to IMED, in the first two months of the financial year, the sector spent only Tk 170.16 crore, which is 1.31 per cent of the total allocation. The Medical Education And Family Welfare Division had allocated Tk 2,558.03 ​​crore, but in two months they were able to spend only 3.44 per cent or Tk 87.98 crore.
Regarding the slow pace of implementation of the ADP, IMED Secretary Pradeep Ranjan Chakraborty said the pace of work was slow at first. However, after the first quarter of the financial year, the work of the project will proceed quickly.