Finance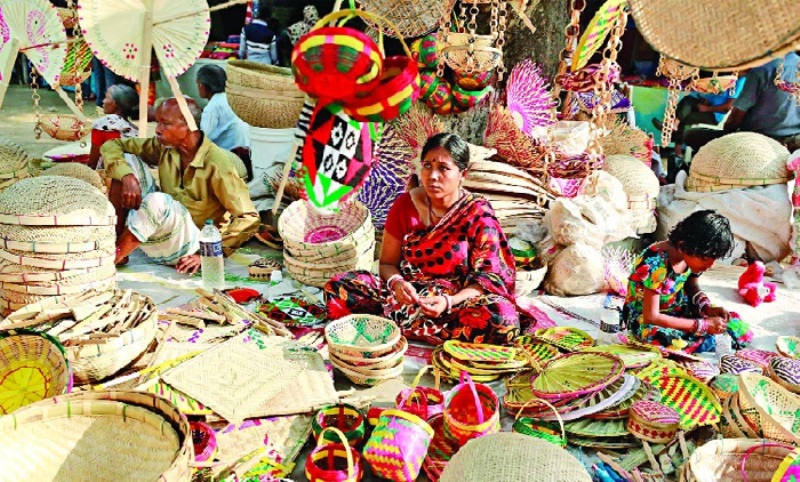 Collected
Small entrepreneurs will get a loan of Tk 10,000 crore at low interest
Dhaka, january 15: Incentive package of Tk 10,000 crore for small entrepreneurs will be financed by Bangladesh Bank. Under this incentive package, loan assistance will be given at 4 percent interest, Md Asadul Islam, senior secretary of the Financial Institutions Department, made the remarks while addressing a special guest on a webinar titled 'Role of the Palli Karma Sahayak Foundation (PKSF) during coronavirus pandemic' on Thursday (January 14).
The incentive package is being sent to the Cabinet Division on Thursday (January 14) for approval by the Prime Minister, the senior secretary said.
"An incentive package has been approved by the finance minister. We are going to give an incentive package of Tk 10,000 crore. I will send it to the cabinet department. I was asked to formulate a policy on it in October," he said.
"The disbursement of the incentive of Tk 20,000 crore was not good. We put a lot of pressure, there was a reluctance among the banks. Another situation they faced was that they (small entrepreneurs) did not have the information. They have little contact with customers in the sector."
He said, "In the last three months, we have had a lot of discussions with Bangladesh Bank, SME Foundation, PKSF. We have sat down with big MFIs (micro credit institutions), small MFIs. We have formed a team led by Additional Secretary. Our objective was to do this by December."
"The finance department has approve it with their opinion in December. Now Bangladesh Bank will provide a credit facility of Tk 10,000 crore, the government will subsidise it. I am sending a proposal. At the consumer level, the interest rate will be 4 percent."
Asadul Islam said, "We have categorised them as cottage, small and micro. We are not bringing the medium level (medium industrial entrepreneur) either. We have no information about those who are down the line. We have planned this package to reach that group."
Asadul Islam further said, "The Prime Minister also said that it is very important for us to reach out to those who are small entrepreneurs, those who are small producers."
"If we can't sustain small-scale demand or keep the supply chain there, it will be a problem for us. If we can meet their needs on time, that's the purpose for which we have taken this initiative," he added.