Finance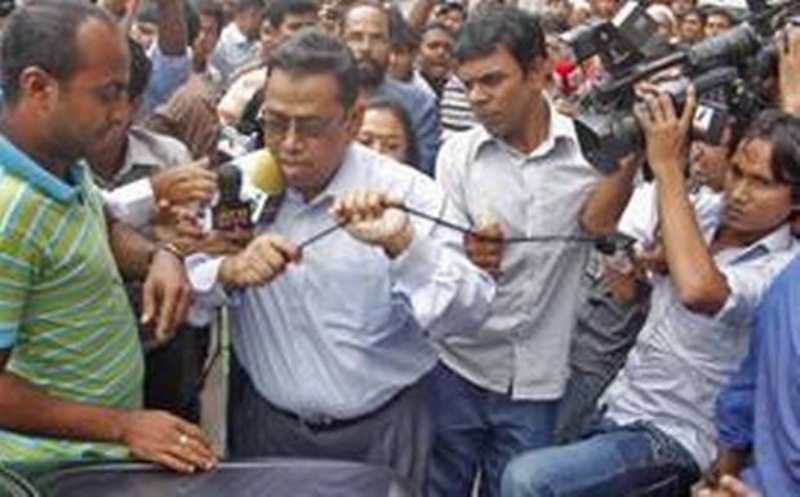 Collected
Sonali Bank loan fraud: 9 people sentenced to 17 years in prison
Dhaka, May 25: A court has sentenced nine people, including former managing director Humayun Kabir, to 17 years in prison under two sections for embezzling Tk 27 lakh from Sonali Bank through loan fraud. Judge Md Iqbal Hossain of Dhaka's Special Sessions Judge's Court No. 5 pronounced the verdict in the case on Wednesday.
The nine convicts are: Sonali Bank's former MD Humayun Kabir, Deputy Managing Director (DMD) Mainul Haque, GM Noni Gopal Nath, DGM Sheikh Altaf Hossain and Safiz Uddin Ahmed, AGM Kamrul Hossain Khan and Saiful Hasan and Paragon Knit Composite Limited MD Saiful Islam Raj, and director Abdullah Al Mamun.
Public Prosecutor Shawkat Alam said each of them was sentenced to 10 years rigorous imprisonment and fined Tk 27,50,681 for embezzlement. The fine will be deposited in the state treasury. Each was sentenced to seven years in prison and fined Tk 50,000 for cheating. If they do not pay the fine, they will be imprisoned for another three months.
The sentence of the two sections will run together. As a result, each of the accused will have to spend 10 years in jail. Mainul Haque, Safiz Uddin, Sheikh Altaf and Kamrul Hossain were present in the court when the verdict was announced. After the verdict, they were sent to jail with sentencing warrants. The court issued arrest warrants against the remaining five fugitives.
ACC Deputy Assistant Director Mujibur Rahman filed the case with Ramna Model Police Station on January 1, 2013, alleging embezzlement of Tk 27 lakh 50 thousand 681. After the investigation, ACC Assistant Director Mashiur Rahman filed a chargesheet in the court on May 22, 2014.
The accused in this case are also accused in various ACC cases filed in the Hallmark scandal. Though the court ordered the arrest of the dismissed MD Humayun at that time, he is still at large.
Humayun was the MD and CEO of the country's largest A-Bank when the Hall-Mark Group embezzled Tk 2,500 crore from a branch of the state-owned Sonali Bank.
Earlier, in another case of embezzlement of Tk 1.37 crore, in 2021, 11 people including Humayun Kabir were sentenced to life imprisonment by the Special Judge Court No. 6 of Dhaka.