Finance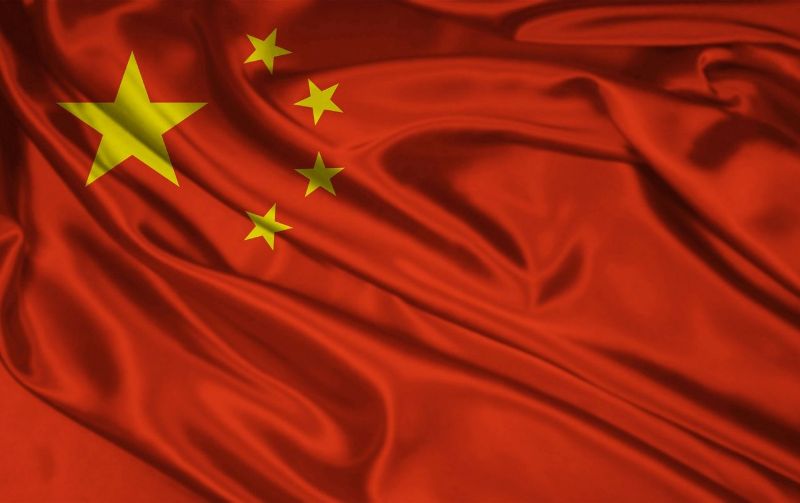 wallpaperaccess.com
Tax evasion in Bangladesh: Chinese way of doing business
Dhaka, December 17: In yet another blow to China's existing poor image in corporate ethics, Bangladesh authorities have found that a Chinese company China Road & Bridge Corporation (CRBC), a subsidiary of China Communications Construction Company (CCCC) engaged in construction of road and bridges in Bangladesh is involved in tax evasion while importing construction material for government projects.
Chittagong Custom has issued a show-cause notice to CRBC and temporarily blocked the company's BIN (Business Identification Number) halting all its imports.
Although China is a major fund provider to the South Asian countries like Pakistan, Nepal, Bangladesh and Sri Lanka for infrastructure development, the business practises of its companies involved in implementing these projects have been put to scrutiny for their unfair practises.
The modus operandi of the Chinese company's tax evasion in the present case is manipulation of the harmonised system (HS code) for imported items. The import of construction materials was done by entering wrong HS code deliberately leading to substantial revenue loss to the Bangladesh government. These companies paid only Tk 4.72 crore against the actual tax liability of Tk 21.64 crore. But this is only half the story. The Chinese company managed to avert a penalty for wrong declaration of HS code as provided by Bangladesh laws.
It was possible because of Bangladesh's over reliance on China for funding infrastructure projects. Bangladesh customs released the Chinese consignment from the port without any penalty for fear of losing Chinese funding. According to the prevailing laws, a fine for such a deliberate mis-representation in declaration form could have invited a penalty ranging between Tk 33.84 crore to Tk 67.68 crore. However, Bangladesh authorities allowed the CRBC just to pay the dodged amount of tax liability (Tk16.92 crore). Since, CBRC is engaged in many vital projects in Bangladesh, including the Bangabandu Shiekh Mujibur Rahman Tunnel under Karnaphuli, the third terminal of Shahjalal International Airport, Matarbari Ultra Super Critical Power Plant projects, etc., BD customs department was under pressure to settle the issue without levying any penalty.
It is not the first time that Chinese companies have violated the laws of the land in Bangladesh causing loss to the exchequer.
Earlier in December 2020, the National Board of Revenue (NBR) launched an investigation into ZTE Bangladesh, a subsidiary of the Chinese ZTE Corporation with many business operations in different sectors of the country, on the suspicion of tax evasion. As part of the investigation, the revenue board has already sent separate letters to different entities with whom it has its business deals. The Chinese company has had business transactions worth USD 500 million with different entities in the country over the last few years.
According to an estimate by Tax Justice Network (TJN), the tax abuse by multinational corporations (MNCs) and private individuals in Bangladesh is equivalent to at least three-fifths of the country's health budget or 14 percent of its annual education budget.
The TJN's latest report titled 'The State of Tax Justice 2020' stated that the annual estimated tax loss in Bangladesh due to evasion is USD 703.40 million (Tk 60 billion). Such tax evasion adversely affects Bangladesh's capacity to fund its budget.
Bangladesh's budget deficit is about 6.1 percent of its GDP (Tk 1.87 trillion, FY 2021). Bangladesh has never seen this budgetary gap in its recent history. Stopping tax evasion becomes important for Bangladesh as it is pursuing a set of fiscal measures and stimulus packages amounting to Tk 1.28 trillion for post Covid-19 economic recovery, putting additional burden on the budget.
Bangladesh is becoming increasingly vulnerable to manoeuvres of Chinese companies as China's investment in Bangladesh is gradually increasing. The eight mega projects, worth USD 9.45 billion signed between the two countries under the 2016 MoU, including Padma rail Link (USD 3.3 billion), Payra power plant project (USD 1.9 billion), digital connectivity project (USD 1 billlion) and power grid network strengthening project (USD 1.32 billion) are facing one or the other problem.
In 2021, China had to withdraw from three infrastructure projects in Bangladesh after allegations of embezzlement of funds increasing project cost, viz. mix gauge double line from Joydebpur in Gazipur to Ishwardi in Pabna, Akhaura- Sylhet metre gauge line and Joydebpur- Jamalpur via Mymensingh mix gauge double rail line.
China has been very forthcoming in signing MoUs with Bangladesh but funding and disbursement has been extremely slow. The previously approved MoUs comprised 27 investment projects totalling about USD 20 billion till 2020. Deals were inked for seven projects only amounting to USD 6.65 billion, out of which so far only USD 1.54 billion has been disbursed.
The way Chinese companies do their business has come under suspicion in other parts of the world as well as multilateral financial institutions, especially the World Bank, which blacklisted some of the Chinese companies for non-compliance of integrity compliance program and Procurement Guidelines consistent with the principles set out in the World Bank Group Integrity Compliance Guidelines.
In October 2020, the World Bank announced 18-month sanctions on China National Electric Engineering Company Limited (CNEEC) and its wholly owned subsidiary, China Electric Design and Research Institute Company Limited (CEDRI) alleged for fraudulent practises as part of the Lusaka Transmission and Distribution Rehabilitation Project in Zambia; in 2019, the World Bank debarred China Railway Construction Corporation Ltd. (CRCC), a Chinese, state-owned construction and engineering company, and its wholly-owned subsidiaries, China Railway 23rd Bureau Group Co. Ltd. (CR23) and China Railway Construction Corporation (International) Limited (CRCC International), for a period of nine-months in connection with misconduct under the East-West Highway Corridor Improvement Project in Georgia.