Finance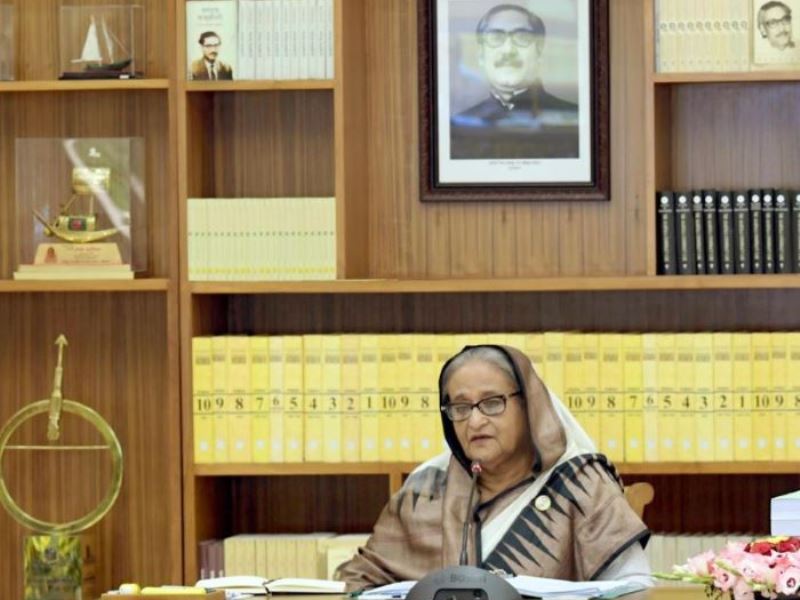 Photo: PID
Teletalk's 5G postponed to save dollars
Own Correspondent, Dhaka, August 3: Teletalk is going to launch 5G technology commercially in Dhaka metropolitan area. Teletalk Bangladesh Limited wants to implement the project at a cost of Tk 236 crore 54 lakh. About 80 percent of the equipment of the project has to be bought from abroad with dollars.
The Department of Posts and Telecommunications presented the project for final approval at the National Economic Council Executive Committee (ECNEC) meeting on Tuesday (August 2). However, to cut costs, the project was returned without approval in the Eknek meeting. The implementation period of the project was from July 2022 to December 2023.
The meeting of the Executive Committee of the National Economic Council (ECNEC) has given final approval to seven projects worth Tk 2,007 crore 57 lakh, including the development of Uttara Lake. Out of the total expenditure, foreign financing is Tk 122 crore 76 lakh. The project was approved in a meeting held at the NEC conference room in Agargaon on Tuesday. Prime Minister presided over the ECNEC meeting virtually from Ganabhaban. At the end of the meeting, Planning Minister MA Mannan presented the details.
Planning Minister said, we are going through austerity. About 80 percent of the project cost is to be paid in foreign currency. This will put pressure on the reserves. So it has been postponed. It will be implemented later. For this, Eknek has been asked to seek foreign loans from the meeting.
Planning Department Secretary Mamun Al Rashid said Teletalk's forge was not completely successful. So first 4-G then 5-G. Eighty percent of the project has to be imported from reserves. So it will be discussed from foreign sources.
Five-G Project Area: Prime Minister's Office, important government buildings, Mohammadpur, Sher-e Bangla Nagar, Banani, Gulshan, Cantonment and Uttara Thana in Dhaka North City Corporation area. Important government and commercial establishments of Motijheel, Ramna, Shahbagh and Dhanmondi police stations along with Banga Bhavan and Secretariat in Dhaka South City Corporation area.
According to the target announced by the government, 5G technology will be commercially introduced in some areas of Dhaka Metropolitan as the initial phase of providing mobile services based on 5G technology by 2021-23. Through this, awareness of 5G technology will be increased at customer level and other mobile operators will be encouraged to launch 5G services.