Finance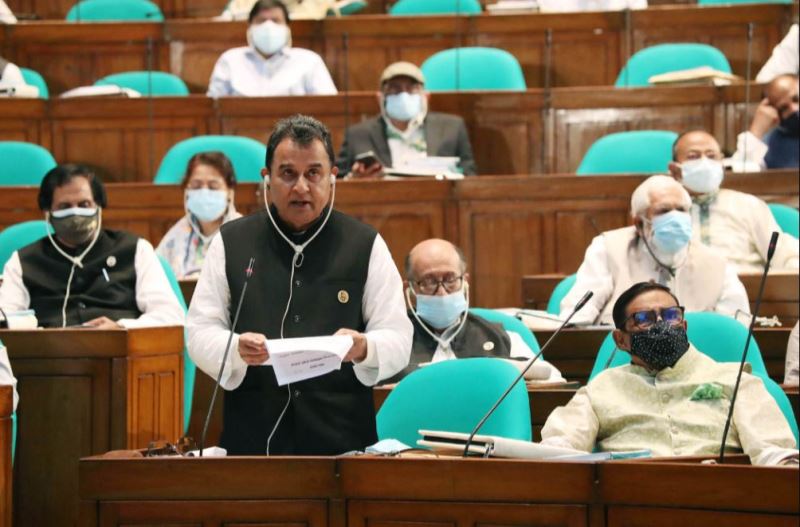 PID
Tk 13,987 crore supplementary budget passed
Dhaka, June 7: A supplementary budget of Tk 13,987.27 crore has been passed in the parliament for the current fiscal year 2020-21. On Monday (June 7), Finance Minister AHM Mustafa Kamal introduced the 'Specification (Supplementary) Bill-2021'. The bill was later passed by voice vote.
The supplementary bill was introduced to authorize the allocation and allocation of funds sanctioned from the consolidated fund for the financial year ending June 30.
A bill that is passed or a new allocation is made to approve if the expenditure of a ministry or related sector exceeds the allotted expenditure or if the allocated money cannot be spent, is basically a supplementary bill.
Earlier, government and opposition members discussed the supplementary budget. At this time, the health minister Zahid Maleque had to face the most criticism.
He faced various questions from BNP, Jatiya Party and independent MPs on Rozina Islam, a senior journalist of Prothom Alo. Various irregularities and corruption in the health sector also came up. However, the health minister did not respond to a request for comment.
On the supplementary budget, 11 MPs from the opposition Jatiya Party, BNP and Gana Forum proposed 190 cuts. However, they were rejected by voice vote.
Jatiya Party's Fakhrul Imam, Kazi Firoz Rashid, Mujibul Haque Chunnu, Shamim Haider Patwari, Liaquat Hossain Khoka and Raushan Ara Mannan; BNP's Harunur Rashid, Rumin Farhana, Mosharraf Hossain; Mokabbir Khan of Gana Forum; And Independent MP Rezaul Karim Bablu proposed the cuts.
The supplementary budget was passed by voice vote in view of 19 grant demands of the concerned ministers and state ministers of different ministries and departments.
Among the layoff proposals were proposals from the Financial Institutions Department and the Health Services Department. In the original budget of the outgoing financial year, Tk 5.68 lakh crore was allocated in favor of 62 ministries / divisions.
In the revised budget, the allocation of 19 ministries / divisions has increased by Tk 13,987.27 crore and the allocation of 43 ministries / divisions has decreased by Tk 42,481.87 crore. Overall, the revised allocation net stood at Tk 5,38,983 crore, down by Tk 29,017 crore.